Table of Contents
---
Bridgestone Bicycles
The Bridgestone Tire Company was founded in 1931 by Shojiro Ishibashi 1) in Kurume, Japan. Bridgestone Bicycle Co., Ltd. was spun off in 18 years later in Yokahama. In 1980, Bridgestone Bicycle USA started to import bikes into the US. Later, in 1984, under Grant Petersen 2), Bridgestone emerged as a quirky maker of well crafted, practical, retro bikes of all flavors. They embraced lugged frames when all other went to TIG welding, turned their catalogs into collectible newsletters, and curated a reputation of solid, quality bikes of good value. They left the US market in 1994 and continue today to make quality road and mountain bikes today for Japan: bscycle.co.jp 3)

See Sheldon Brown's catalog collection: Sheldon Brown's Bridgestone page.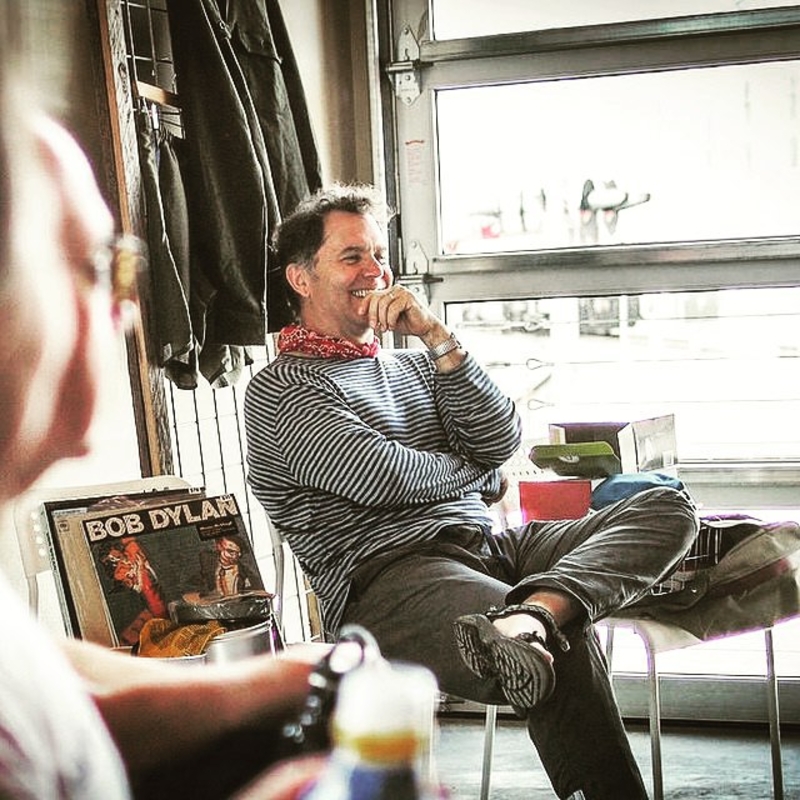 Grant Petersen. Surely, photos of his bicycles would better show the man.
bikeportland.org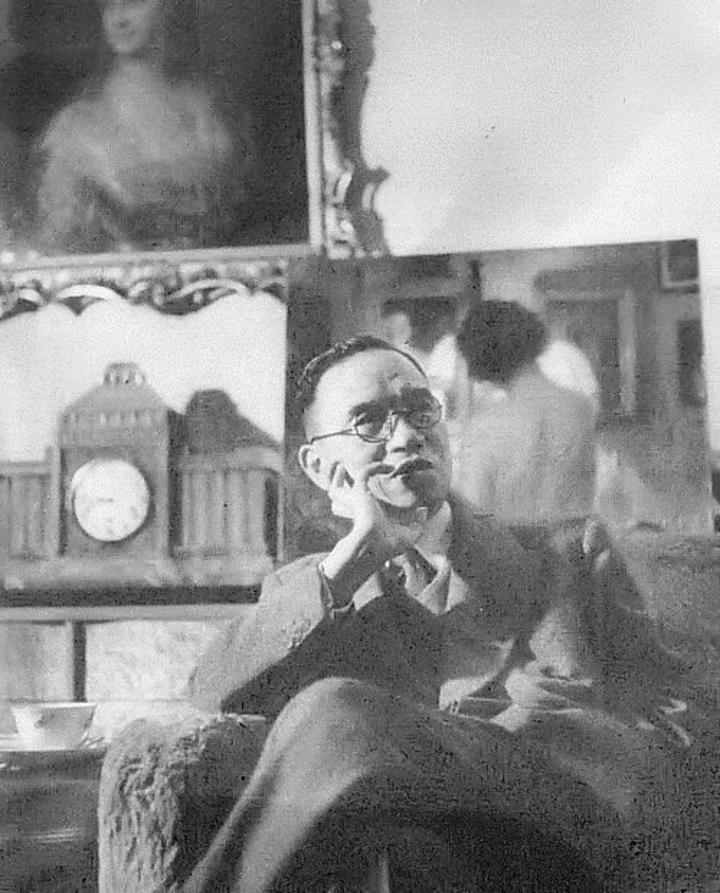 wikipedia, Shojiro Ishibashi, admirer of beauty, maker of beautiful things.
---
1984 MB-3
The MB-3 was the low end "city" mountain bike. No 1984 pics of an MB-1 have been found. The bike at the right has the correct 1984 components - and the even the stem/handlebars may possibly be correct, as other 1984 examples show similar setups (although none are identical.)4) No 1984 Bridgestone catalogs have been found. The serial number shows a build date of November 1984.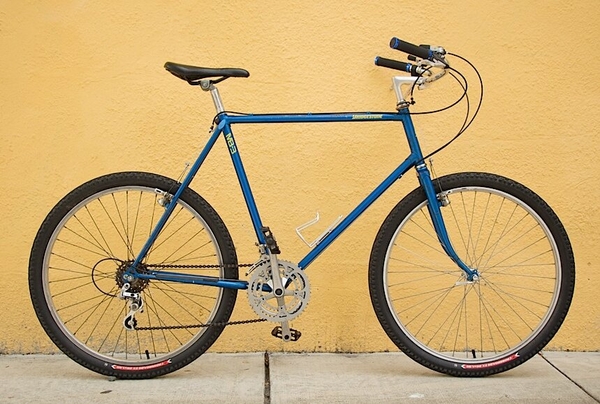 1984 MB-3 https://www.biketopiaberkeley.org/sold
---
1985 MB-1
In 1985 the MB-1 was the top of the line Bridgestone mountain bike, superseded only by the MB-1 Competition in 1986 and the MB-0 in 1991.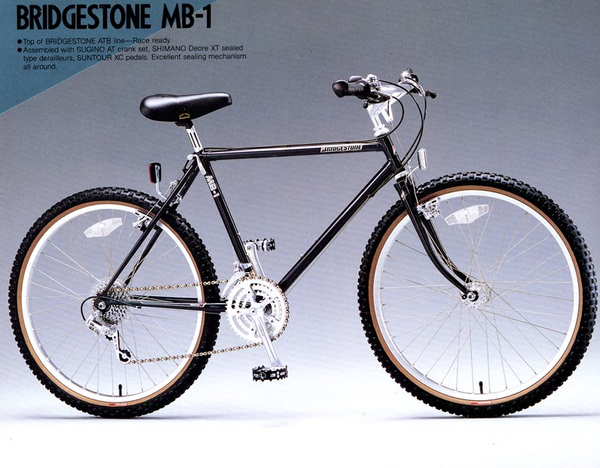 1985 MB-1, 1985 Bridgestone catalog
---
1986 MB-1 Competition
For 1986 the MB-1 got a "competition" added to its name to highlight its lighter weight and better components than the MB-2 & MB-3. The 1986 MB-1 is two pounds lighter than the 1985 MB-1, despite having a heavier and more unreliable component group. It's likely due to smaller tires, saddle and lighter rims. Perhaps marketing light bikes got in the way of a reputation for uncompromising attention to creating the best mountain bike at each price point. Creating overly light bikes (which broke more easily) would occur again with the MB-0 in 1991. Nonetheless, Bridgestone's passion for making great bikes was obvious.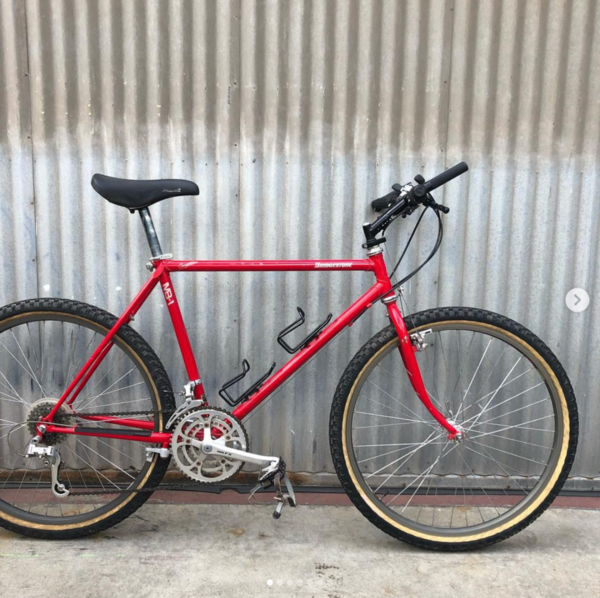 1986 MB-1 Competition cocosvariety.com
---
1987 MB-3
Bridgestone's bottom of the line MTB is heads above the best of the competition.
SunTour alpha-3000 front and rear (1987), XC-Sport rear u-brakes, "forge welded" frame.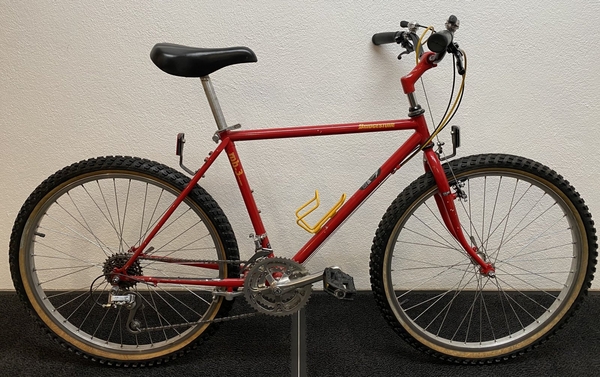 1987 MB-3 mtb-news.de
---
1988 MB-5
Shimano Exage Trail (1988-89), TIG frame, u-brake, Ritchey stem, banana yellow & gray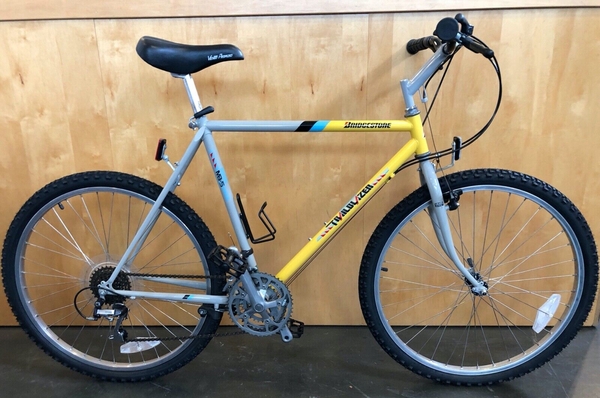 1988 MB-5 ebay
---
1989 MB-6
SunTour XCM derailleurs, Lee Chi brakes, narrow 26×1.6 Ritchey tires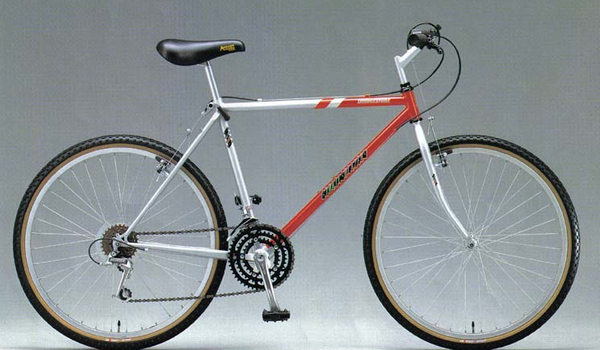 1989 MB-6, catalog shot from: sheldonbrown
---
1990 MB-0
One level better than the MB-1, SunTour XC-Pro derailleurs, Ritchey tubing, fork, headset, stem, bars, grips, rims, seatpost, tires. By weight, it's mostly a Ritchey. 24.3 pounds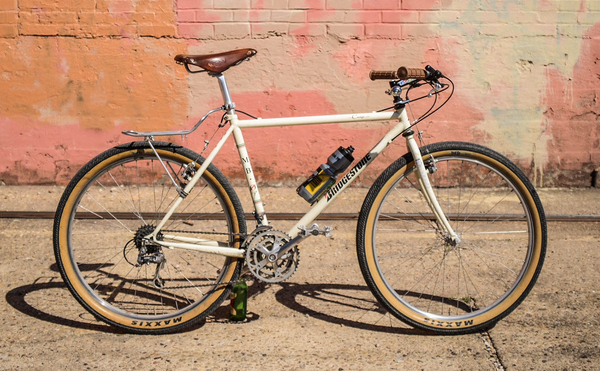 1990 MB-0 bikerebuilds
---
1991 MB-2 Comp
Mid-level spec has top of the line Shimano Deore XT derailleurs & cranks, plus Ritchey goodies. The MB-0 and MB-1 are assigned SunTour XC-Pros, which are lighter? The MB-0 weighs 23.7# and the MB-2 weights 26.2#.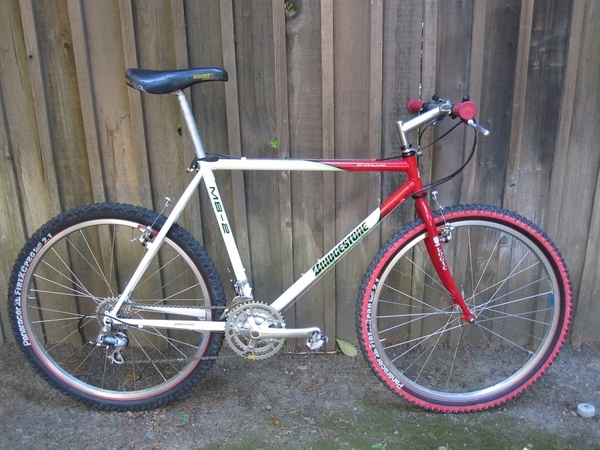 1991 MB-2 Comp velospace
---
1992 MB-3
Supposedly, their best seller. It's definitely a good sweet spot of cost and quality: Shimano Deore DX derailleurs, hubs & shifters. 26.7 pounds.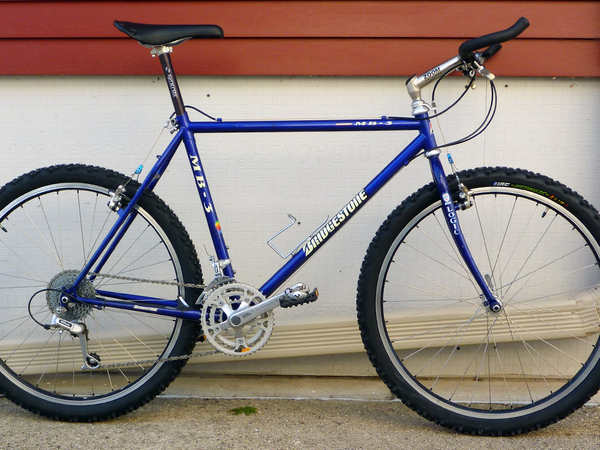 1992 MB-3 flickr
---
1993 MB-4
Shimano Deore LX derailleurs, DX shifters, Ritchey goodies, lugged frame, 28 pounds.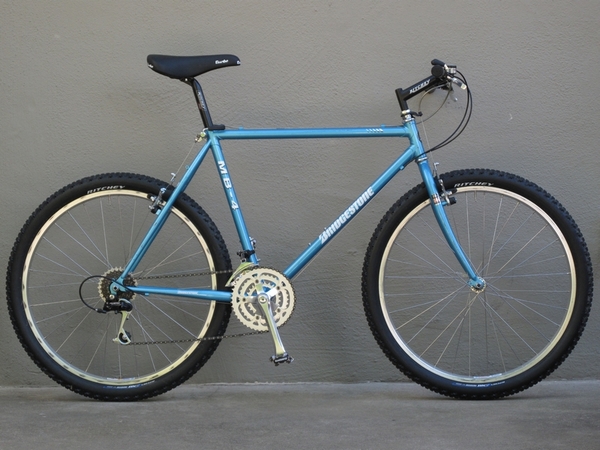 1993 MB-4 abberance
bridgestone/start.txt · Last modified: 2022/10/19 08:08 by mtbtimeline
---