---
---
Early Mountain Bikes
In 1977 Joe Breeze, Gary Fisher and Charles Kelly started to build the first modern mountain bicycles, defined by their gearing, light weight, strength, and fat tires. Designed to go fast both up and down steep dirt trails. As soon as people saw the possibilities, innovation exploded outwards from Marin around the world. The early origins, from geared clunkers in Marin (1974) to the Breezer (1977) to the Stumpjumper (1981) are well documented1). What isn't as well known are the nearly 100 builders during this early period creating their own species of mountain bikes. From 1980, mountain bike sales figures grew by an order of magnitude each year from 300 bikes in 1980 to an astounding 5,000,000 in 19852). By 1984 every major manufacturer was making a mountain bike and there were over 100 frame builders creating very different designs.
Most of these have been forgotten. This is an attempt to make a timeline of ALL manufacturers and models of mountain bikes from 1976 → 1985. Some small builders with less than a dozen frames to their name have had huge influences.
Borrowing from Frank J. Berto's definition of a "Mountain Bike." 3), a mt. bike must:
support tires > 2"

designed to be used off road

good, non-coaster brakes

have a Marin pedigree or connection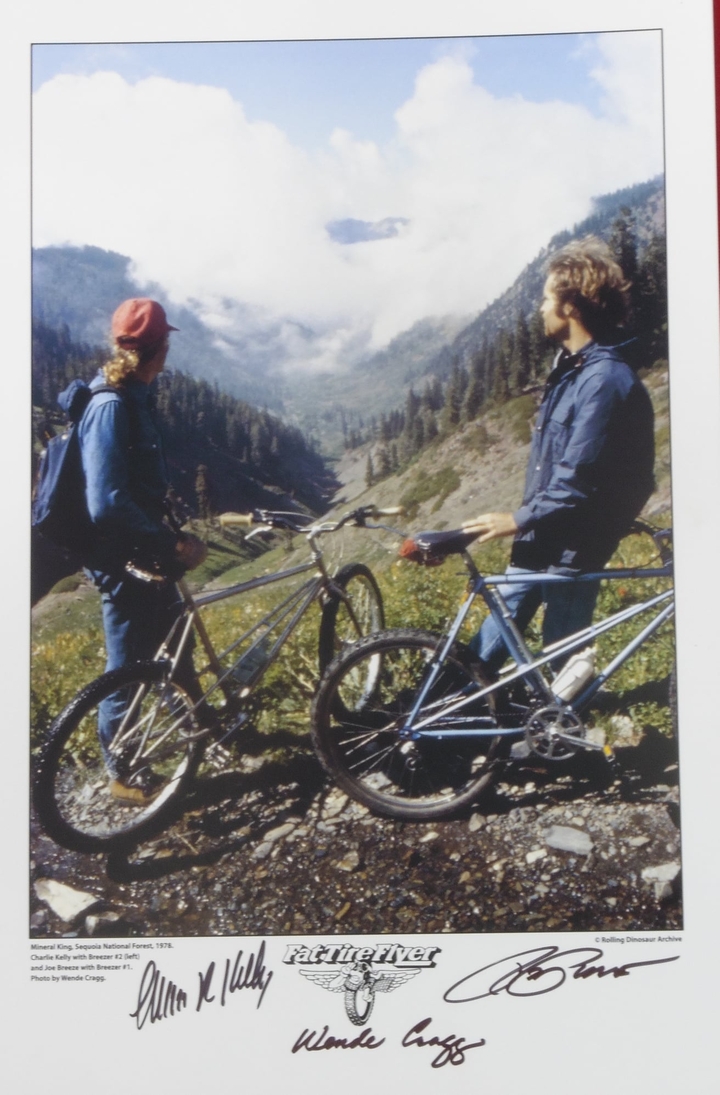 Breeze & Kelly with Breezers #1 & #2
Sequoia Nat. Forest, 1978 facebook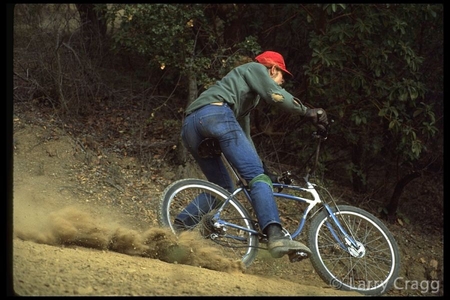 Charlie Kelly, Repack, 1977, on a fully modified klunker. mmbhof.org
---
The Specialized Stumpjumper was the inflection point, where sales became exponential. Remarkably, the Stumpjumper wasn't even close to being the most popular mountain bike in any year that it sold. This title should go to the Univega Alpina, which consistently outsold Specialized, by a factor of 2→5 9). Specialized wasn't the first mass produced off-road bicycle, as that title can go to both the Lawwill-Knight Pro Cruiser, and the Schwinn 5 speeds off-road cruisers. However, those cheap mass produced bikes were either too heavy, lacked decent brakes or gearing and couldn't be reliably used on rough terrain. The Stumpjumper was the first well designed and mass produced mt. bike and should be standard to rate all others of its day. It's entry point into the market in November 1981 marks an explosion of new bicycle designs and world wide adoption. The resistance from established road bicycle makers to embrace the new bikes, which the world had been waiting for, enabled hundreds of smaller builders to flourish and eventually dominate the entire bicycle market.
---
---
Many early makers came from a background of BMX or cruiser designs, which had already embraced the fat-tire philosophy. Many are included in the timeline below if they're evolutionary significant, even if they aren't strong and light enough to be ridden down Repack. There were plenty of capable off road bicycles before 1970 which satisfied the mt. bike definition. For example, French touring and cyclo-velo bikes from 1930 → 1960 had wide tires, short gearing, sometimes under 20 pounds and were quite strong. Some had front suspension and disk brakes. But they never became popular and were evolutionary dead ends. It took the crucible of the Repack races to create the movement.


Fairfax Enduro Lineup, 1977, Jerry Riboli Photo. Charlie Kelly's Mountain Bike Hubsite
←- component timeline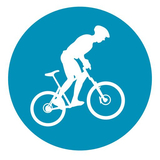 ←- miscellaneous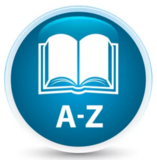 ←- index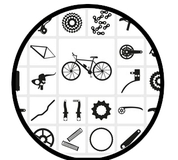 ←- mtb technology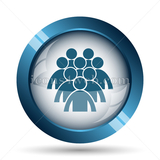 ←- people
←- what's new?
---
Brand

1970s
1980s
6
7
8
9
0
1
2
3
4
5
Craig Mitchell
Craig Mitchell
–
?
1980
?
1
0
?
>1
?
Breezer
JBX1
Series I
Series II
Series III
1
9
25
24
Ritchey
1978
MountainBike
MountainBike
Everest
Competition
Commando
Team Comp
<5
50
150
400
700
700
700
700
Lawwill-Knight
Pro Cruiser
Pro Cruiser
Pro Cruiser
Trail-Blazer
10
75
150
150
115
100
Schwinn
Klunker 5
Spitfire 5
King Sting 5
Sidewinder
Sierra
High Sierra
Cimarron
<30?
<50?
<50?
?
?
?
?
Charlie Cunningham
CCPROTO
Indian
Blu-Ner
Indian
Big Red
1
12
12
12
12
12
Jeffrey Richman
1979
?
1
?
Cook Bros
1979
Racing Cruiser
Cruiser 26
Bonzo Fury
Alpine
Bonzo Fury
Bonzo Fury
Victor Vincente of America
Topanga!
VVA-26
VVA-26
6
10
10
?
Lighthouse Cycles
Chaparral
Chaparral
1
?
Cleland
Range Rider
Aventura
Champion
Squareback 26
Squareback 26

Brand

6
7
8
9
0
1
2
3
4
5
1970s
1980s
---
start.txt · Last modified: 2022/10/26 17:59 by mtbtimeline
---