Table of Contents
---
Lawwill-Knight Overview
Motorcycle racing legend Mert Lawwill and Terry Knight were convinced by Don Koski to go into making mountain bikes long before they were popular, or commercially successful. Don Koski would later who would go onto making the Koski Trailmaster. By 1982, Specialized and Univega's entry into mass production squeezed cheaper makers, especially those who had other lucrative careers to pursue.
[In 1977] Don and brother Dave used electrical conduit and re-used frame components from a Schwinn Varsity to put together another off-road frame. In 1978, Mert Lawwill, a customer of the Cove Bike Shop and 1969 AMA Grand National Motorcycle Champion, took an interest. Using Don's frame and Cook Brothers fork as prototypes, Mert had Terry Knight, his welder at the Harley-Davidson "skunk works" in Hayward, produce the Lawwill-Knight ProCruiser. Don and Dave spec'd the parts. By 1979, gleaming chrome-moly steel ProCruisers were filling the ranks of Marin mountain bike rides. Wend Cragg facebook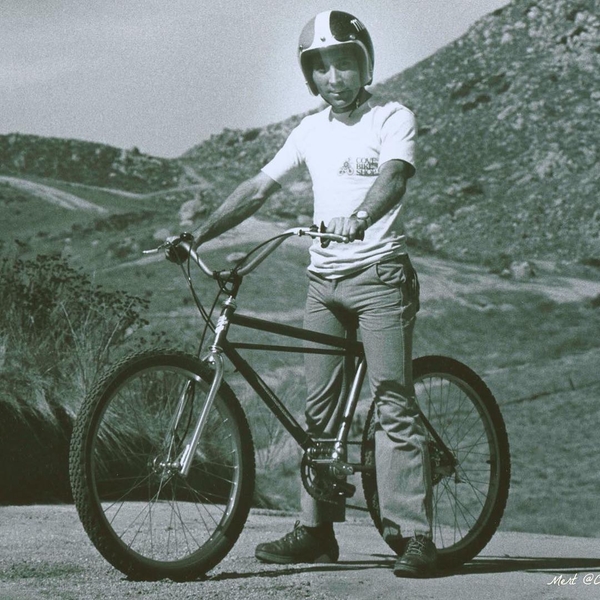 Mert Lawwill circa 1979 at Corona Raceway on his Pro Cruiser.
instagram
---
1978 Lawwill-Knight Pro Cruiser
Inspired by the Schwinn Varsity, early Pro Cruisers had "these itty bitty Sturmery-Archer street drum brakes with spiral wound cable housing."1) Later upgraded with cantilever brakes and a front derailleur. A clear evolutionary link between cruisers and mountain bikes. Original cost was $500.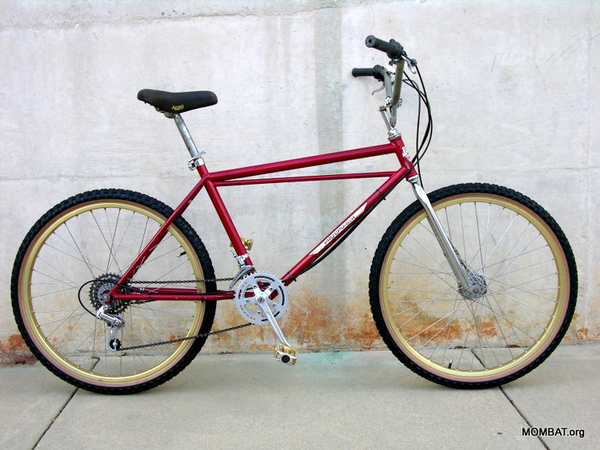 Lawwill-Knight Pro Cruiser. mombat
---
1979 Pro Cruiser
SunTour VX (1970s → 82), rear cantilevers, Sturmey Archer front drum brakes, no front derailleur. Unknown stem - it's not a Mert Lawwill stem. The date is uncertain - but its more evolved than the 1978 model with cable stops and cantilever brakes. Offered for sale March 12, 2023, $2500 on facebook. Sold in less than 30 minutes.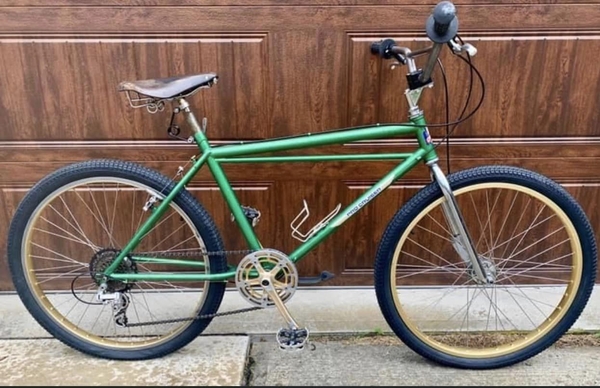 1979 Pro Cruiser facebook.
---
1982 Lawwill-Knight Trail-Blazer
Not original parts or fork. Purchased direct from Mert Lawwill in Tiburon.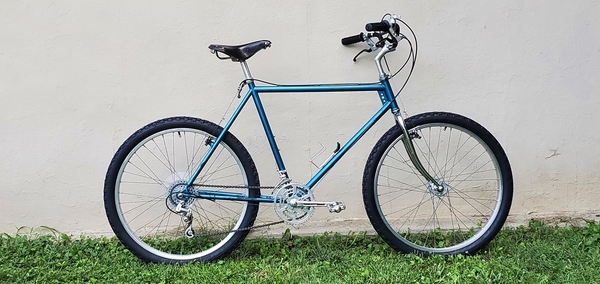 1982 Lawwill-Knight Trail-Blazer facebook
---
Production Notes
lawwill/start.txt · Last modified: 2023/04/14 16:31 by mtbtimeline
---