Table of Contents
---
Craig Mitchell Overview
Craig Mitchell was asked by Charlie Kelly in 1975 to build what would end up being the first custom designed mountain bike. Finished in the fall of 1976. 1) It used all klunker components with light weight road tubing, similar to Ritchey's later bikes. It didn't work for Charlie so he then asked Joe Breeze for a new frame in 1976.
The first custom mountain bike frame that I know about was built for me in 1976 by a friend named Craig Mitchell. The idea was good, but the resulting frame didn't have the desired handling characteristics, so the bike was dis-assembled. Charlie Kelly, in Richard's Mountain Bike Book
The bike has been lost to time (in Australia somewhere?2), or perhaps Japan? 3).)
Craig later went on to help found White Industries.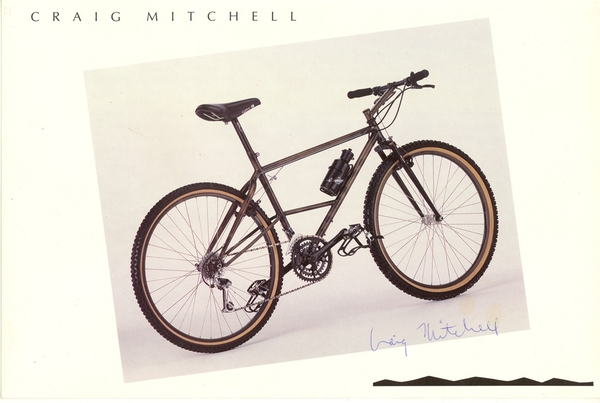 E. T. Whippet. Charlie Kelly's Website
---
1976 Craig Mitchell
The true first mountain bike? It used all klunker components with Excelsior geometry. And proved to not be good enough.4)
This is the only known photograph of this bike.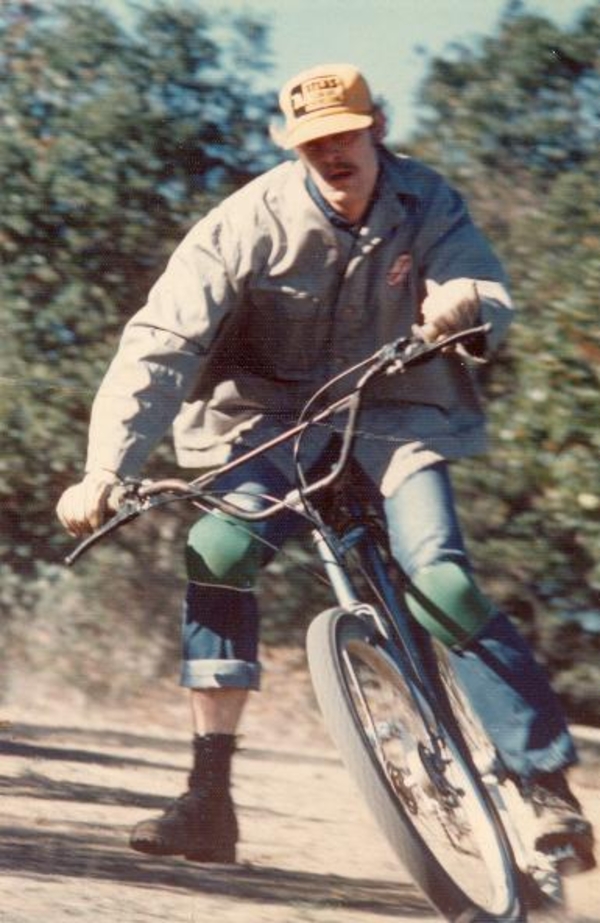 Charlie Kelly going down Repack on the first Craig Mitchell.
Charlie Kelly's Website
---
1980
Perhaps the first downhill specific MTB, and it is built for speed. Gigantic front ring, fairing, super-relaxed geometry and uncomfortably aero. Competed in the March 9, 1980 Reseda to the Sea, organized by Victor Vincente of America.5)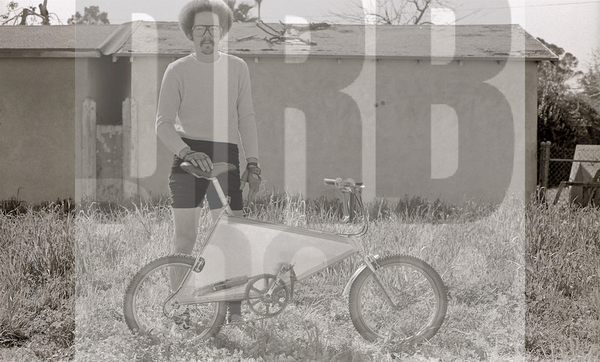 1980, photo by Dean Bradley smugmug
---
Production Notes
mitchell/start.txt · Last modified: 2022/07/29 15:29 by mtbtimeline
---