Table of Contents
---
Redline Bicycles
Redline Engineering was started in 1970 by Linn Kastan and Mike Konle in Northridge, California as a manufacturer of motorcycle components and frames. Starting in 1974, they applied their chromoly motorcyle techniques to making BMX chromoly, tubular forks and handlebars in Chatsworth, California. 1) Redline is often referred to as the original BMX manufacturer.

Redline's first MTB, the 1984 Conquest Escape Vehicle, was designed by Richard Cunningham of Mantis and later editor of both Mountain Bike Action and Pinkbike.

In 1988 Kastan sold Redline to Seattle Bike Supply (SBS) and they relocated the company to Kent, Washington.2) Seattle Bike Supply was later acquired by Accell in 2006.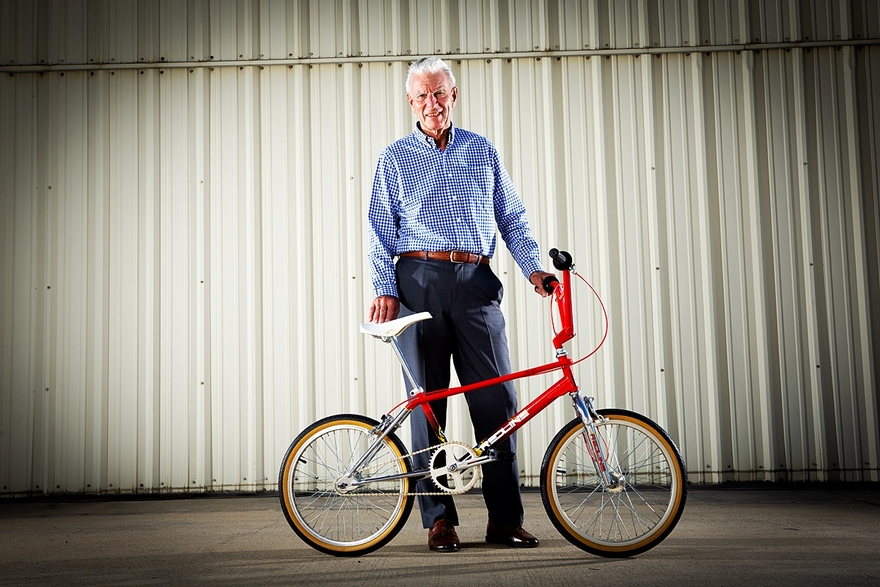 Linn Kastan, 2020, continuing to design BMX. sugarcayne
---
1984 Conquest Escape Vehicle
Maybe 1st conquest ever made, with serial # 0001 RE. SunTour XC (1984-85) with CB-6000 brakes (drilled arms, aluminum rollers).3) Lugged & TIG welded with frame gussets.

1984 Conquest Escape Vehicle bmxmuseum
---
1985 Manhattan
The head badge states that this is a city bike - but with the fat tires, mountain gearing and cantilevers this is a worthy MTB. SunTour XC rear (1984-1985) and MounTech II front (1984-1987). It's possible that this is a 1986. Need a 1985 catalog to verify this, but the coloring and lettering is 1985 consistent.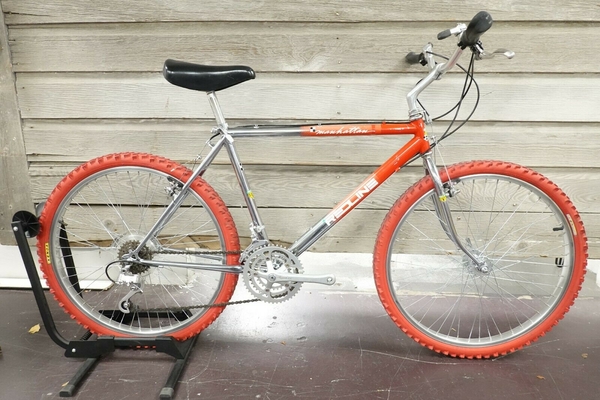 1985 Manhattan ebay
---
1986 Conquest Escape Vehicle
XC Sport 6900 (1986)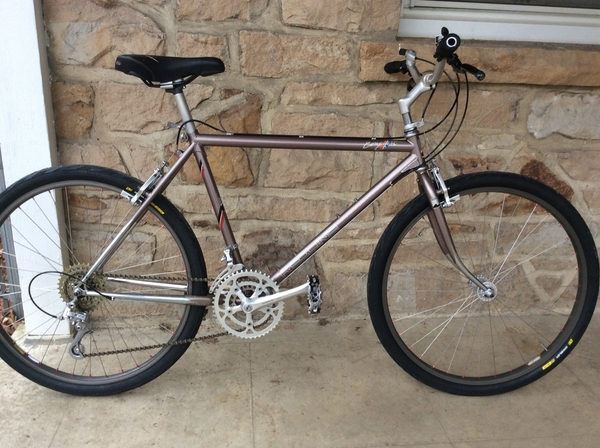 1986 Conquest Escape Vehicle pedalroom
---
1988 Conquest Three
SunTour XCD 6000 (1988-89). Made in Taiwan by Marui.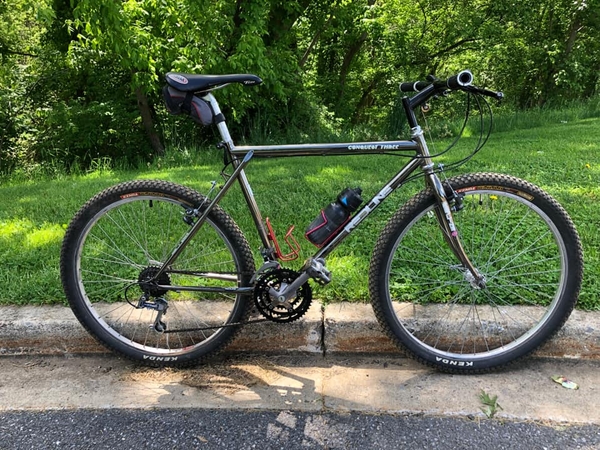 1988 Conquest Three facebook
---
1989 Conquest Two
Full SunTour XCE group (1989-1992).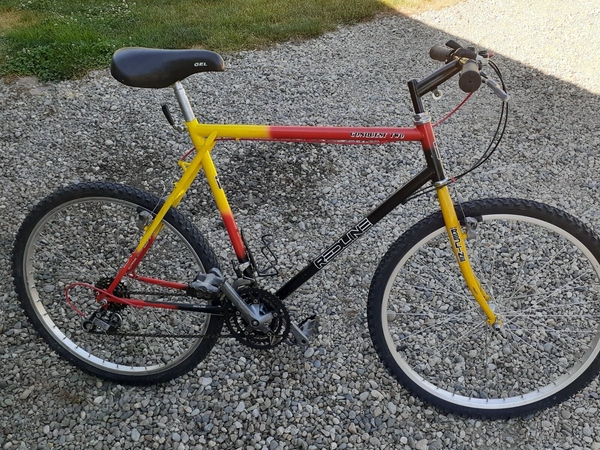 1989 Conquest Two ebay
---
1990 Fifty-Five
Full SunTour XC Comp (1990-1992) group, Tange tubing, elevated chainstay. Reintroduced the down tube frame gusset last used on the 1986 Conquest.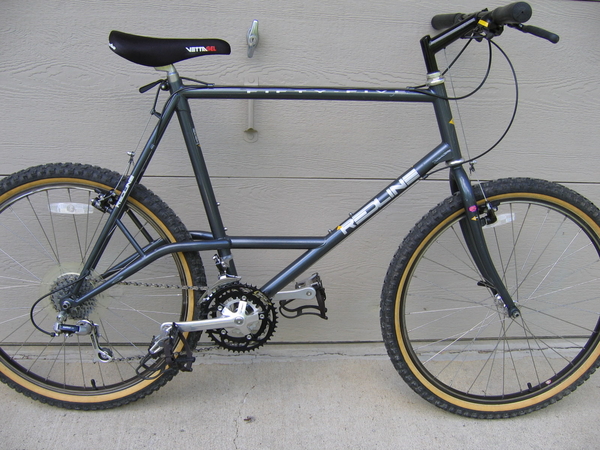 1990 Fifty-Five bikeforums
---
1991 Conquest Thirty
SunTour XCM (1991-1992)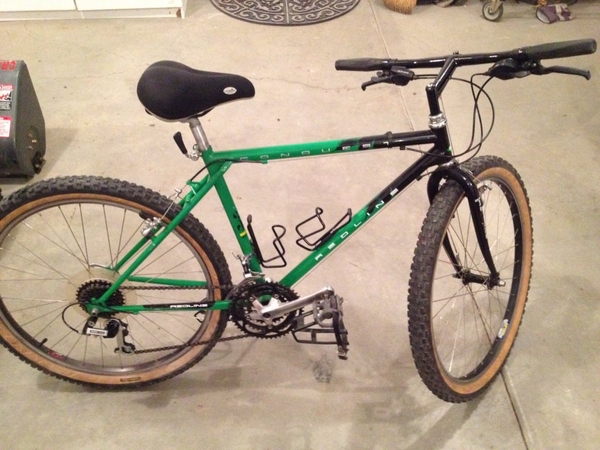 1991 Conquest Thirty mtbr
---
1993 Rocky Top II
1993 Rocky Top II Shimano RD-TY20GS (1989-1994). The year is a guess, based upon the 1992 Rocky Top (and all previous Redlines) being wedded to SunTour. SunTour died in 1992, leaving Redline to finally move to better components in 1993.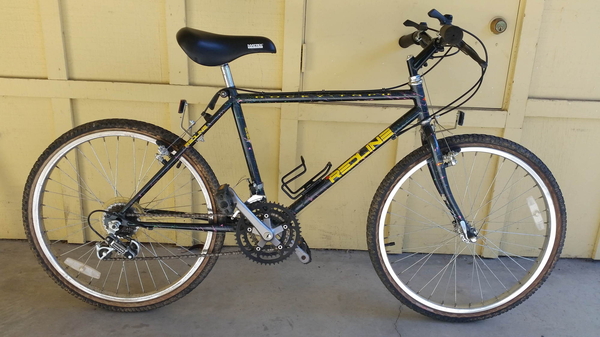 1993 Rocky Top II bikeforums
2)
Kent, WA is also the home to 20+ bicycle brands. Why is Kent the US mecca for bike brands? They're not all owned by a single holding company. Or are they?…
3)
Which SunTour RollerCam variant was first? Drilled arms: yes. Delrin plastic rollers?? Maybe - they show up in the 1984 & 1985 catalogs and supposedly were recalled in 1985. At this point brass rollers appear, but then plastic returns the next year with cast arms with no holes. And where do the silver aluminum rollers come into the picture? In any case, early Conquests seem to have aluminum rollers, then plastic and then brass. So, dating by roller isn't reliable.
redline/start.txt · Last modified: 2022/08/21 14:19 by mtbtimeline
---