Table of Contents
---
Falcon Cycles
The Falcon bicycle brand name originally started with Coventry Eagle, a maker of bicycles and motorcycles since 1897 in Coventry, England. Coventry Eagle introduced the Falcon Cycles brand in the 1930s as a maker of popular racing and road bicycles. In 1978 Coventry Eagle was acquired by rival Elswick Hopper. Elswick-Hopper later moved Falcon production to the Elsick-Hopper headquarters in Brigg, England and dropped their own Elswick & Hopper brand names in favor of the better selling Falcon brand1). Falcon's 1990 catalog describes the Falcon origin story as all being started by Frederick Hopper, who sold and repaired bicycles in 1880 within Barton-Upon-Humber, England. The Elswick-Hopper2) group is what eventually designed and produced the Falcon MTBs and hence this timeline emphasizes the Hopper lineage. By the 1990s, the Elswick-Hopper group were producing well over 300,000 bicycles per year for the UK market and export. For some time, Elswick-Hopper-Falcon remained the second largest bicycle manufacturer in the UK, after Raleigh.

The chain of ownership could use a proper branch diagram, especially as after a 143 years of mergers, acquisitions, and receiverships, Falcon today is now in the clutches of the Tandem Group, who control over twentry currently marketed bicycle brands. Falcon mountain bikes continue to be made today by Tandem Group Cycles.

In 1987, Elswick-Hopper added Claud Butler to their brand list. C.B. produced high quality, hand built frames & bikes, and started making MTBs in 1985. This brand, although featured in a few Falcon catalogs, will be considered as separate and will not be included here.

Resources: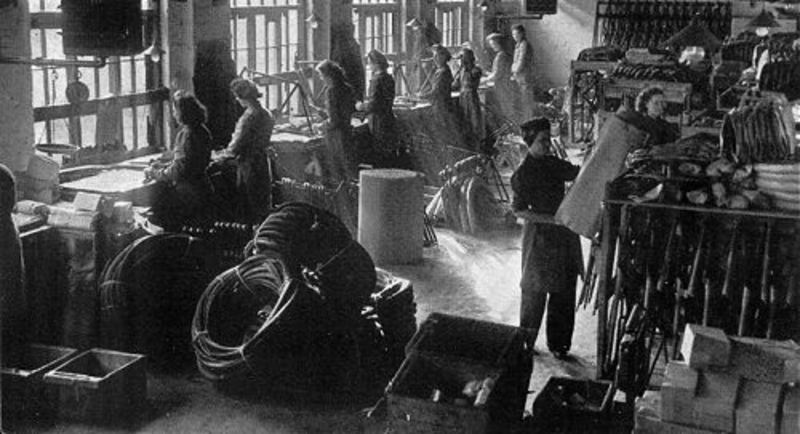 Elswick-Hopper Factory, 1949 globalnet
"Wrapping frames and other components in the export packing department ready for final crating"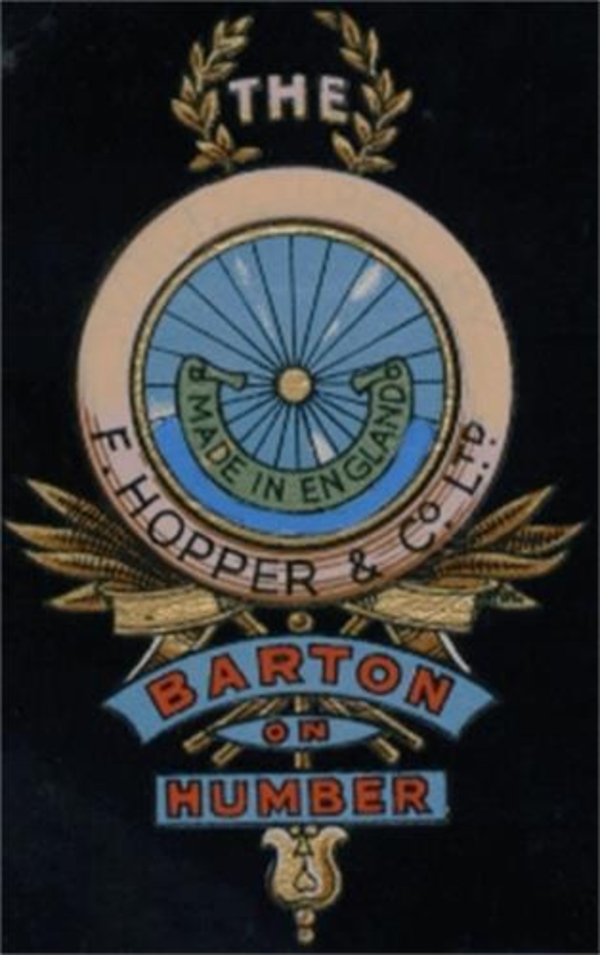 Old F. Hopper & Co. Ltd. logo. trademarkia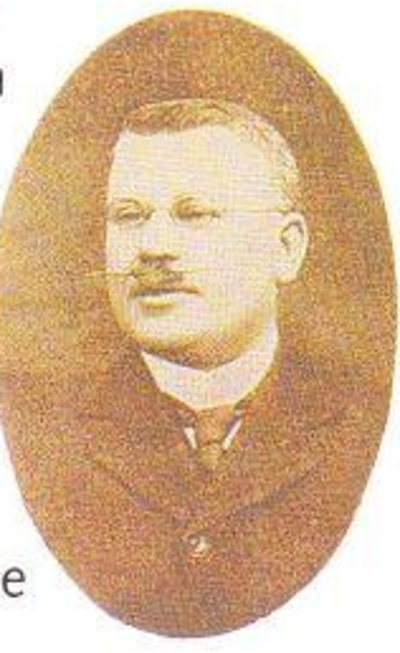 Frederick Hopper, ca. 1900.
1990 Falcon catalogue, V-CC
---
1984 Town and Country
SunTour MounTech GTL (RD-5500) (1984), CroMo TIG frame, Shimano DX pedals, Black only. It looks quite a lot like a 1984 Repco Sierra, especially when you look at the unique rear brake cable stop. It's likely that, despite the "Handbuilt in England" stickers, that Falcon frames were made by Giant of Taiwan.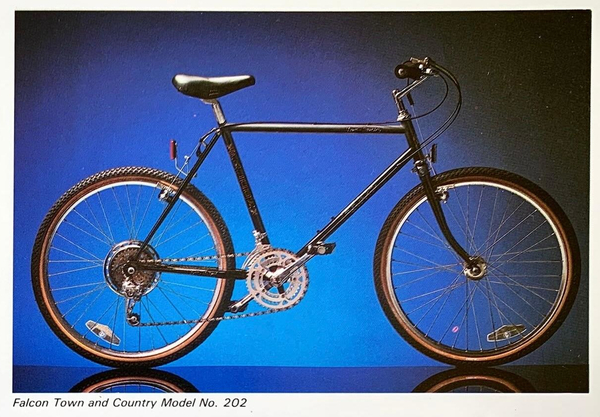 1984 Town and Country retrobike
---
1986 Everest
? components.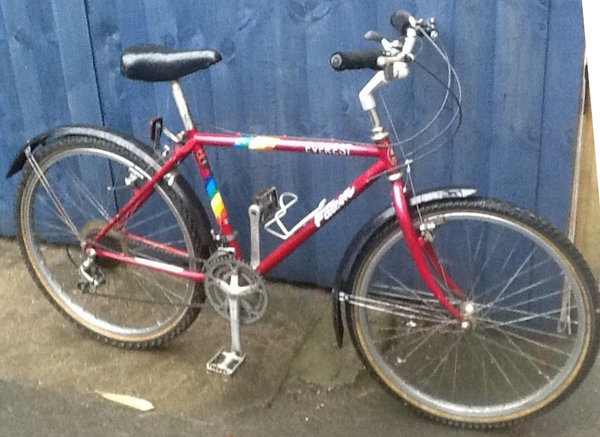 1986 Everest twitter
---
1987 K2
Supposedly purchased new in 1988, but this model was already discontinued according to the 1988 catalogue. Sakae SX OvalTech triple crankset (1987), Shimano SGS RD-M531 derailleurs (1987 only), Slingshot stem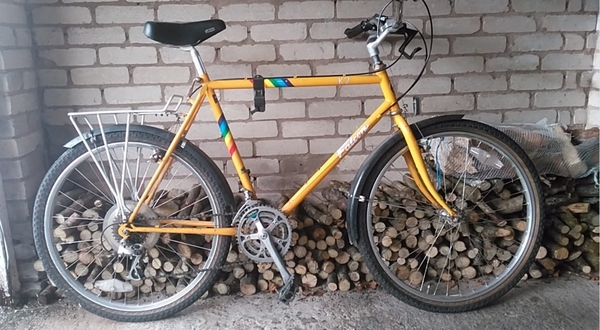 1987 K2 retrobike
---
1988 Colorado
SunTour Alpha 4050 derailleurs, Sugino cranks, lugged cro-mo frame. Details from 1988 catalog.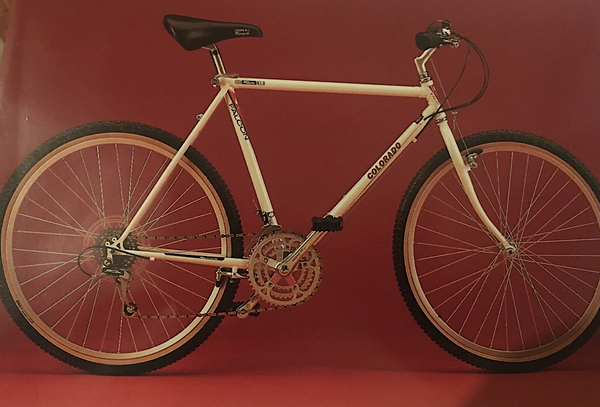 1988 Colorado retrobike
---
1989 Commando
Shimano RD-L554-SGS derailleurs (1989-90)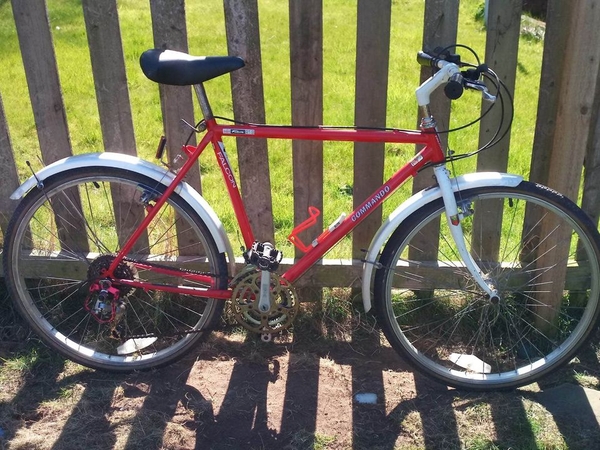 1989 Commando retrobike
---
1990 Cheetah 15
By now, Falcon has committed itself to the bottom end of the BSO market. No brands can ascend from this nadir and this is where profits can only be made in volume. Shimano Tourney TY10 derailleur. Catalog shot from 1990 catalog.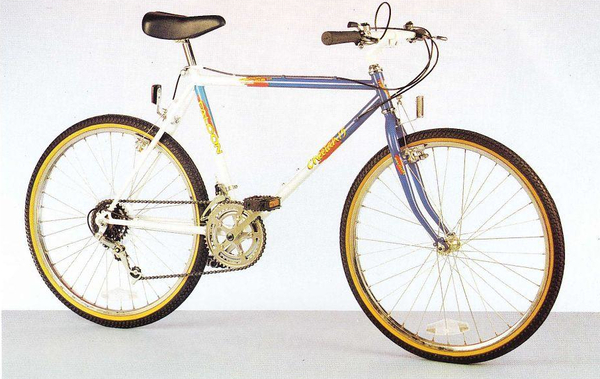 1990 Cheetah 15 V-CC library of catalogs
---
1991 Fat Track
"Fat Track ATB Special", with 24" wheels. Shimano Tourney TY15 (1991-92), Falcon (of Taiwan3)) front derailleur.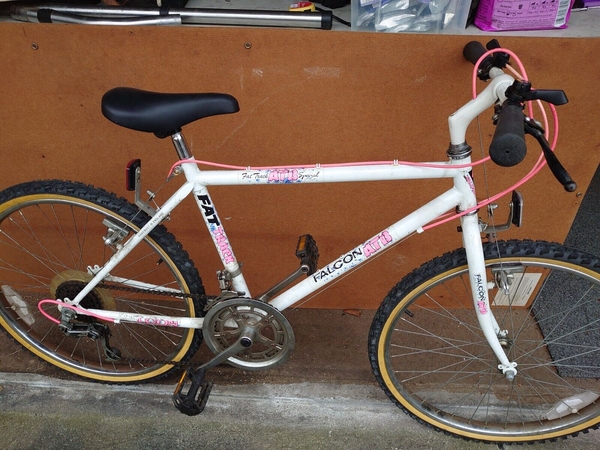 1991 Fat Track ebay
---
1992 Mont Blanc
Shimano Tourney TY15 (1991-92)

1992 Mont Blanc ebay
---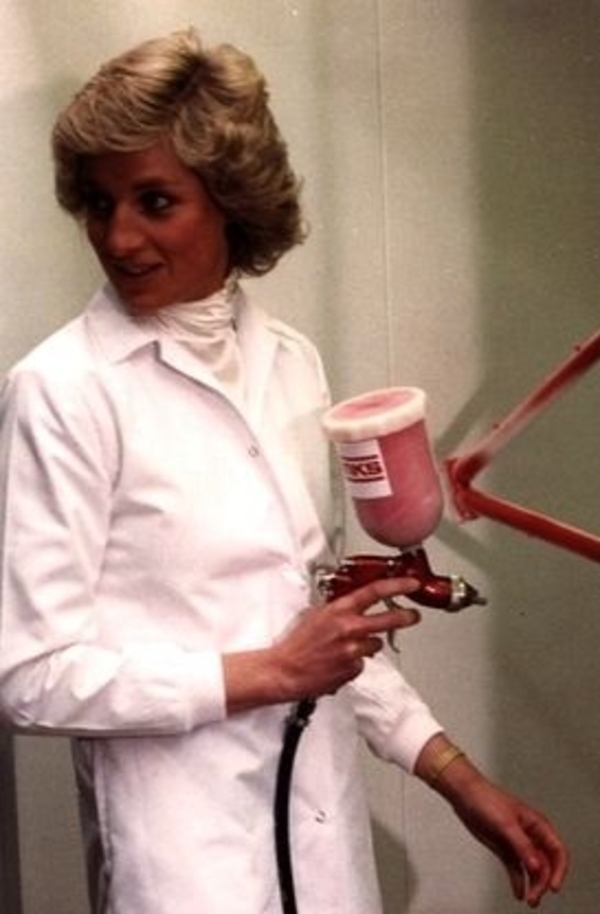 Princess Diana spray painting the top tube of a Falcon road bike,
1988, Brigg, England. princessdianabookboutique
---
2)
The Elswick Cycle Company was purchased in 1910 by Fred Hopper and remained one of their primary brands until 1983.
falcon/start.txt · Last modified: 2023/03/03 14:58 by mtbtimeline
---