Table of Contents
---
Haro Designs
Bob Haro started his BMX art & design business in 1978 in Redondo Beach, CA. He first started as an illustrator for BMX Action Magazine and hand made custom BMX number plates. Bob was an early creator of Freestyle BMX - sort of like what Danny MacAskill does nowadays, but on small bikes with no gears. In 1981, Bob Haro appears in the movie E.T. the Extra-Terrestrial as a stunt rider. His first Hero branded BMX bikes appeared in 1982, after moving to Carlsbad, CA, and then followed by Haro mountain bikes in 1985. Bob sold the Haro Bikes company in 1988 and continued on as a Haro Bikes design consulatant for a few more years.

Starting in 1987, all Haro MTBs distinguished themselves with a head tube frame gusset, which Haro BMX bikes were already using. Starting in 1988, all Haro MTBs also used a bent top tube to also set their design apart. Haro Bicycles continues to produce bikes of all styles today: https://harobikes.com/. Haro appears to remain an independent brand.
Resources: Haro bikes history Bob Haro' Instagram Bob Haro's website wikipedia 23mag Retro Haro Faceook group
---
1985 Explorer
SunTour MounTech GTL rear (1982-83), AG Tech front (1978-87), SR MTS-100 "Slingshot" stem (1983+). Feels like a 1983-4 bike, yet Haro says they started selling Explorer 26's in 1985.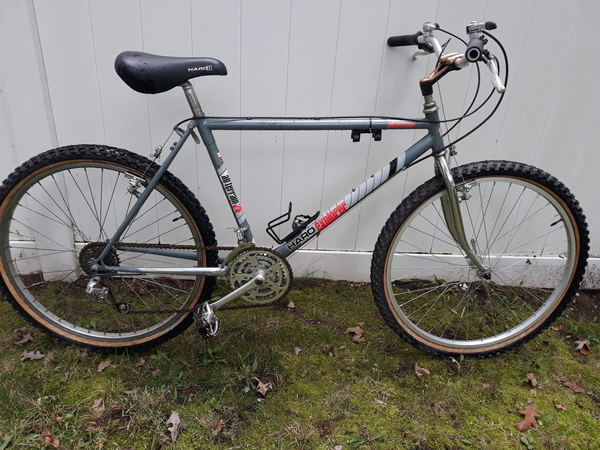 1985 Explorer bmxmuseum
---
1986 Explorer
SunTour XC? deraillers (1984-86).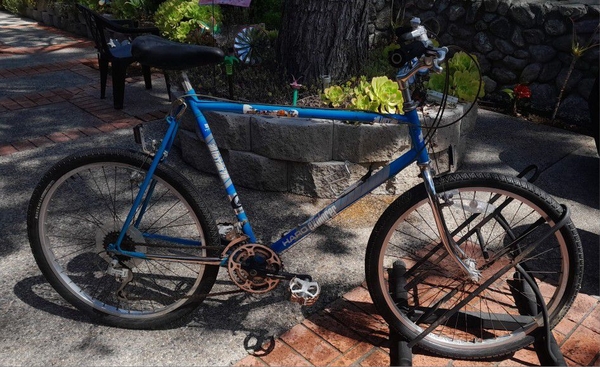 1986 Explorer offerup
---
1987 Extreme
Shimano Deore (1987-88), head tube gusset.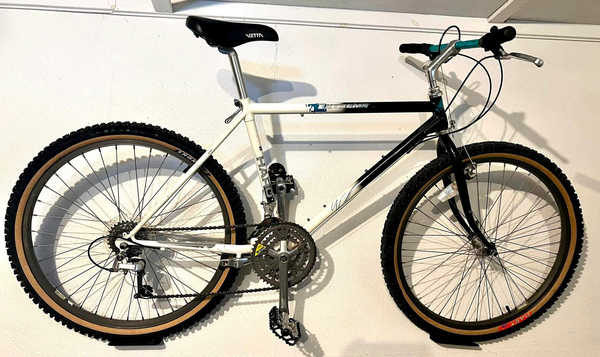 1987 Extreme facebook
---
1988 Escape 20
20" wheels for either kids or adults transitioning from BMX. SunTour Scrambler rear derailleur (?). Upgraded front triple. In 1988, the Haro catalog didn't list a true MTB but regressed to spec'ing only single front cranks. So, this bike shouldn't count as an official entry - but it's a simple, yet unusual, kid's MTB.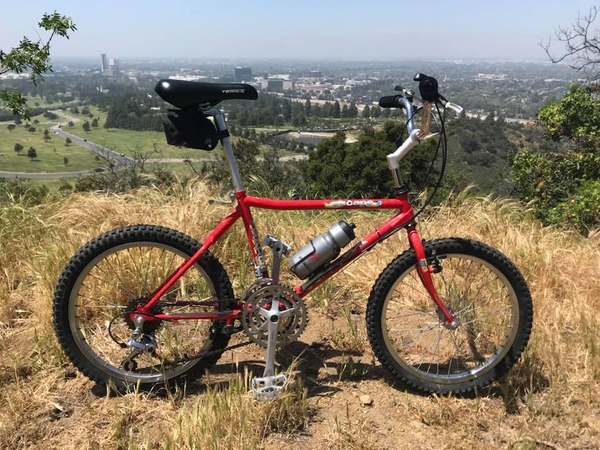 1988 Escape 20 fcebook
---
1989 Extreme
GT-like triple triangle frame, with bmx style head tube gusset. Note the seat post front knob, allowing the the seat post to double as a pump.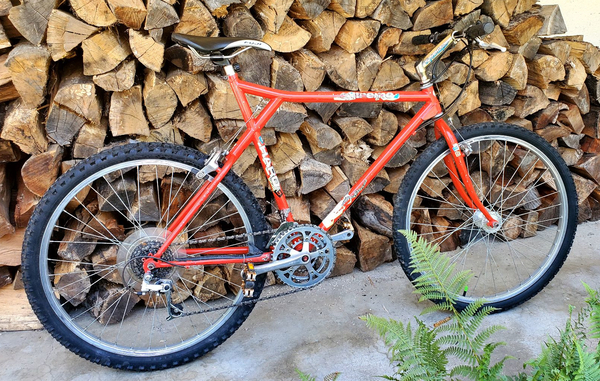 1989 Extreme facebook
---
1990 Impulse Comp
Elevated chainstay, head tube gusset, hard to reach bottle cage, Shimano Exage 400LX derailleurs (1990-94).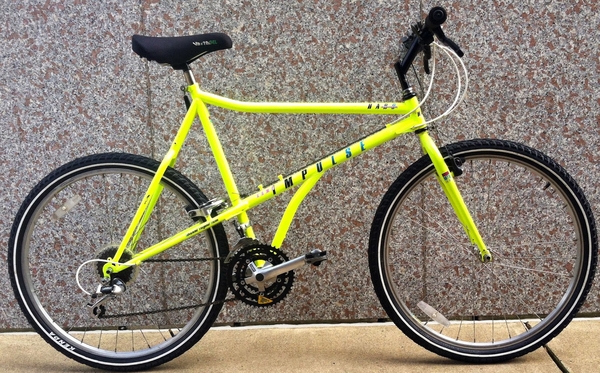 1990 Impulse Comp bikewhistle
---
1991 Extreme
Full Deore LX (1990-92).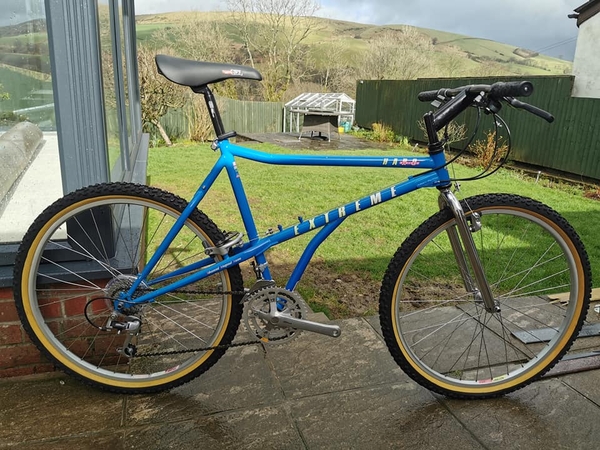 1991 Extreme facebook
---
1992 Extreme
Deore DX rear (1991-94), originally 500 LX front (1990-92).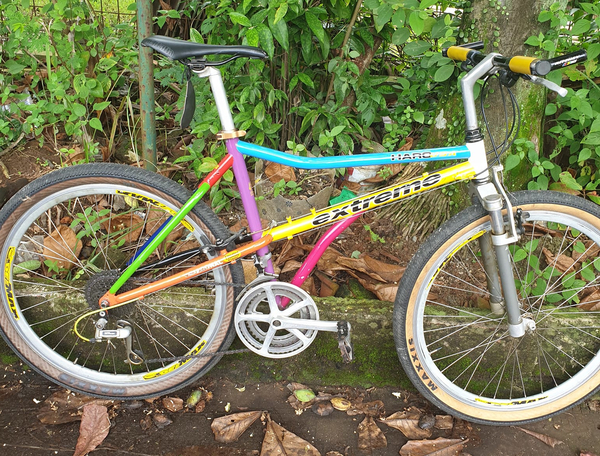 1992 Extreme facebook
---
1993 Extreme
Full XT M737 (1993-94), RockShox Mag-21. Rebuilt.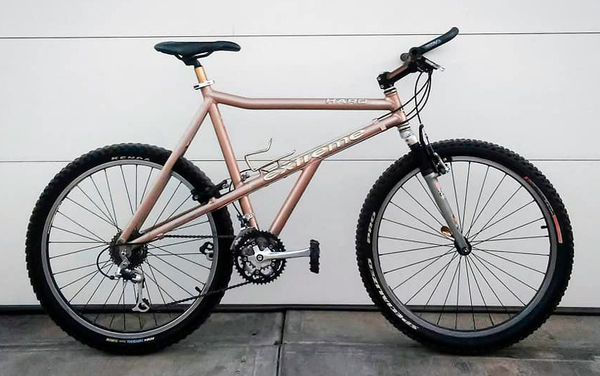 1993 Extreme facebook
---
1994 Impulse Comp
Full Shimano XT M737 group (1993-95), Easton AL tubing, RockShox SL.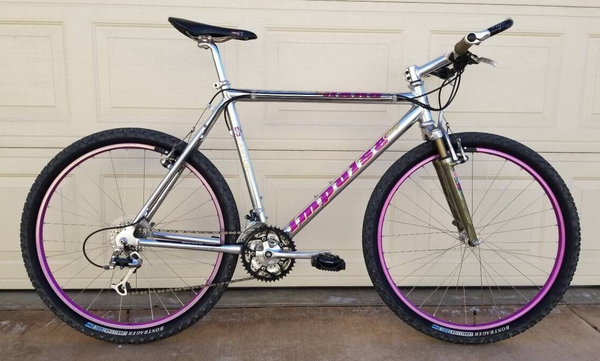 1994 Impulse Comp ebay
haro/start.txt · Last modified: 2023/09/05 14:40 by mtbtimeline
---