Table of Contents
---
Malvern Star
Malvern Star was founded in 1902 by Tom Finnegan in Malvern, Australia, a suburb of Melbourne. Malvern Star manufactured bikes in Australia until 1987, when all manufacturing was moved to Japan and Taiwan. In the 1940s, Malvern Star operated the largest manufacturing plant in the southern hemisphere, producing many 1,000s of bicycles annually with 726 employees.1)

Malvern Star introduced the Bushranger mountain bike in 1983.2) As Australia is mostly flat,3) the American term "mountain bike" did not grab Aussie's attention until a bit later in the game. Many Australians were aware of the fun which Marin County's renegades enjoyed going downhill and were modifying their cruisers with fat tires for some years, mostly with an eye towards Australia's more rough flat roads and bush. The first mountain bike to sell in Australia was the Araya Mountain Bike in 1982, 4) which was quickly followed in 1983 by Malvern Star, Apollo, Repco, Ricardo, Hillman and Shogun. 5)

Malvern Star continues today.

Bushranger reviewed in the Sept 1983 issue of Freewheeling, issue #20.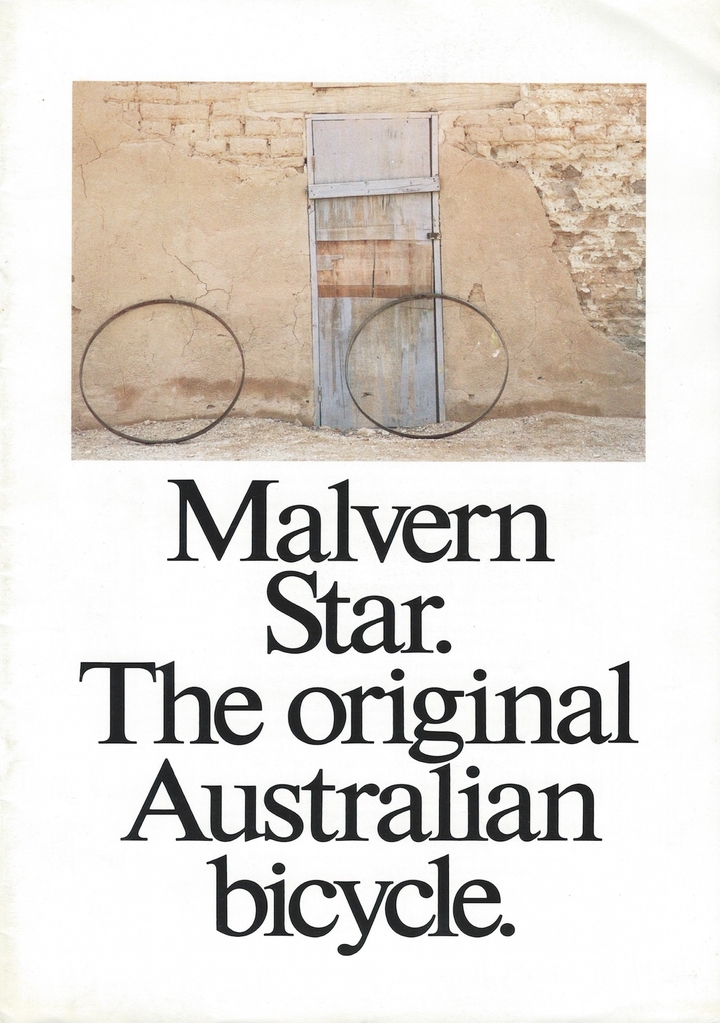 Perhaps the bike rusted away, simply leaving wooden rims?
1990 Catalog bloggingadeadhorse
---
1983 Bushranger
One of the earliest Australian branded mountain bikes. Originally with a Shimano AL11 derailleur. This example has been upgraded to a SunTour XCE (1990?). Lugged frame, slingshot stems, AU$615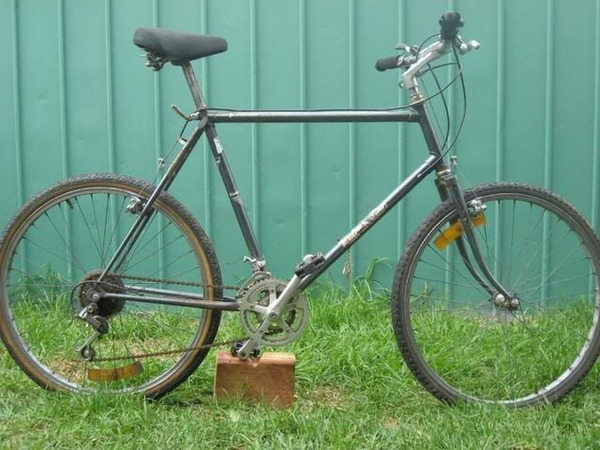 1983 Bushranger bicycles.net.au
---
1984 Torago
TIG welded. Slingshot stem. Budget Shimano RS derailleur (1981-7).

The Torago was marketed as a "fully equipped six speed mountain bike." No front derailleur, so it's not going up any hills. Thus, the shoulder strap is needed for unexpected changes in elevation.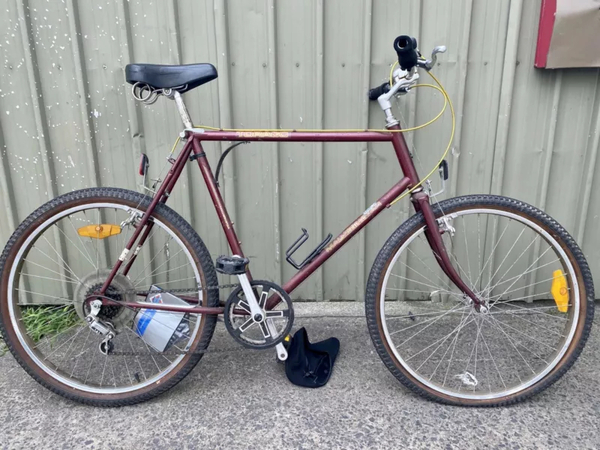 1984 Torago gumtree
---
1985 Trailrider
TIG welded. Twelve speeds. Shoulder strap to prove that it's a mountain bike. Note that the Bushranger, with a front triple, doesn't get a shoulder strap.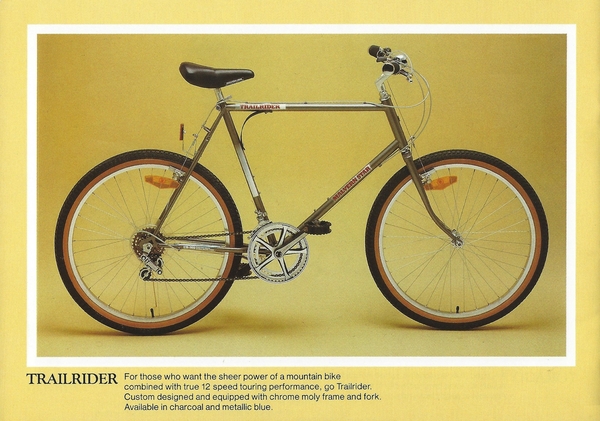 1985 Trailrider bloggingadeadhorse
---
1987 Ventura
Perhaps named after the California beach town? Shimano Tourney TY10GS (1987-90).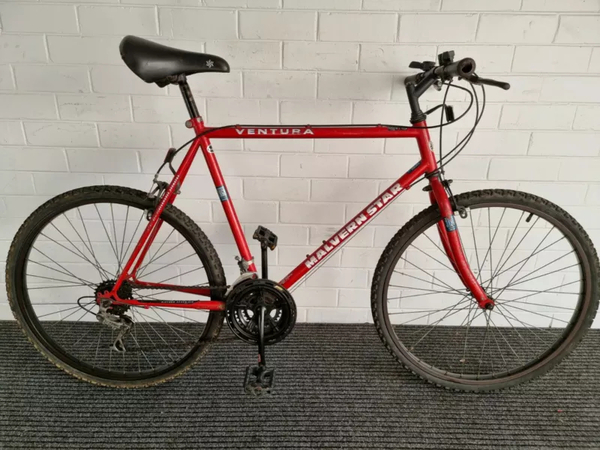 1987 Ventura gumtree
---
1989 Bushranger
Shimano Mountain LX (1988-9), ubrakes, Biopace and triple butted tubing.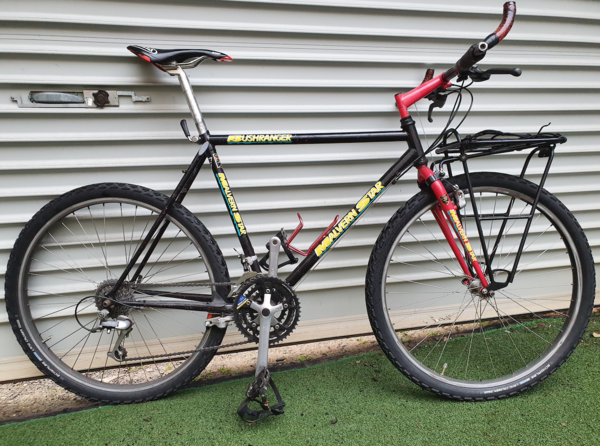 1989 Bushranger imgur
---
1991 Mahou
Mahou is Japanese for "witchcraft" and Malvern Star is probably using a Japanese supplier. Note that one of their models at this time is called a "Prairie Breaker," which is also a Shogun model name. Shimano Tourney TY15 (1991).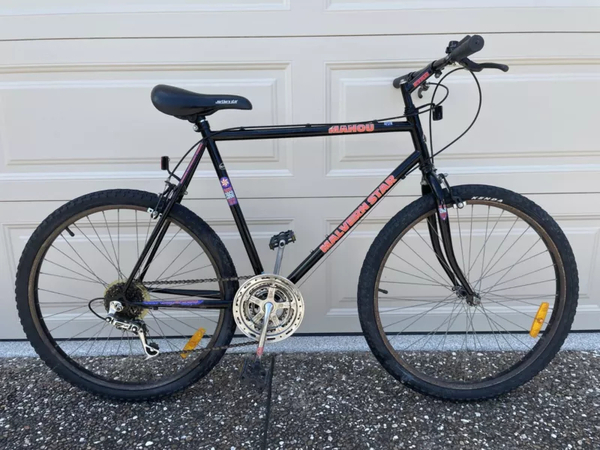 1991 Mahou gumtree
malvern/start.txt · Last modified: 2022/02/24 16:16 by mtbtimeline
---