Table of Contents
---
Mikado
Mikado made bikes in Saint-Augustin-de-Desmaures, Quebec, Canada and were sold exclusively in Quebec via a single La Cordée store in Montreal. The name suggests that frames were Japanese but the scant information available suggests that everything was made locally1). The Mikata brand changed names to Pelaquin in 1988 and was revived in 1996 when the name was resold to Procycle. info

The bicycles, coming only from a single shop, are very rare and no truly reliable examples with dates and provenance have been found.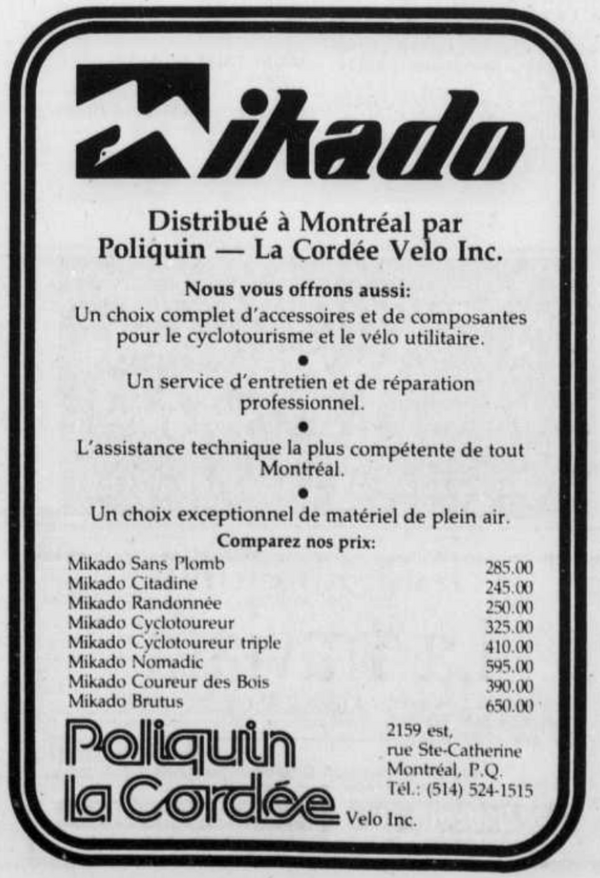 Le Devoir, Montreal newspaper, 19 May, 1983 banq.qc.ca

---
1982 Brutus
No pictures at all.

Numerous sources list the Brutus as being the first Canadian mountain bike.2)
---
1983 Kamikaze
More Japanese naming. We need detailed pics of all of the frame stickers. Dual clamped bmx style handlebars. Odd head tube gusset. Rear derailleur cabling on top of the chainstay.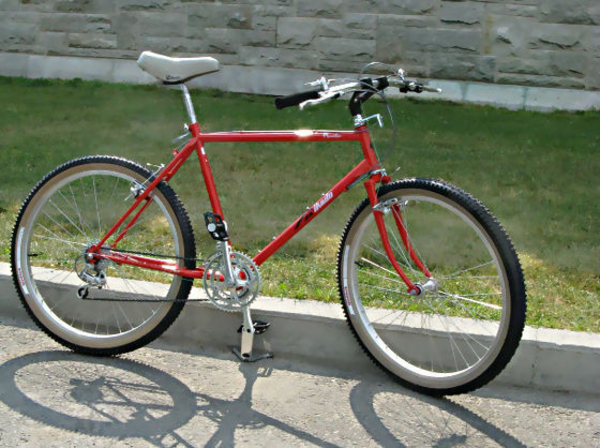 1983 Kamikaze mtbr

---
1984 Kamikaze
This pic has a repainted frame, so the components are suspect. SunTour AG Tech, 3), bullmoose bars, head tube frame gusset, rear derailleur cable originally above the chainstay and now prudently swapped below.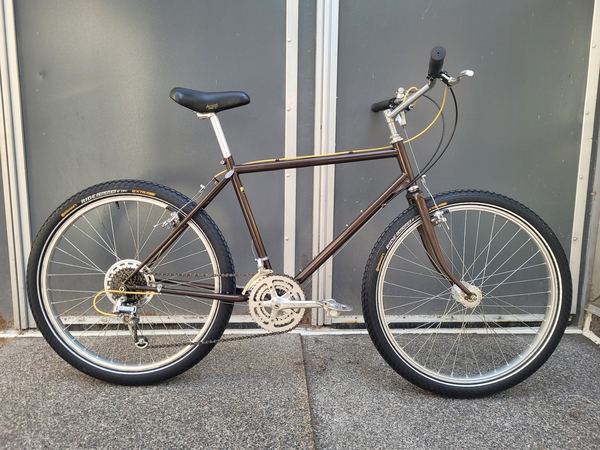 1984 Kamikaze retro-rides.ca
---
1985 Coureur des Bois
The name means "Runner of the woods". Rear derailleur cable now runs under the chainstay. Head tube gusset removed.
mikado/start.txt · Last modified: 2021/12/06 16:48 by gchandler
---