Table of Contents
---
Le Montagnard
Other than a few photos of Le Montagnard bicycles of St. Étienne France, no information on this brand is available. St. Étienne was the capital of the French bicycle industry1), and the home of many brands, including Mavic, Simplex, Vitus, Mercier, Stronglight, Lyotard, Motobécane, Automoto, Manufrance and Hirondelle.

The quality is supermarket2), with near rock bottom components.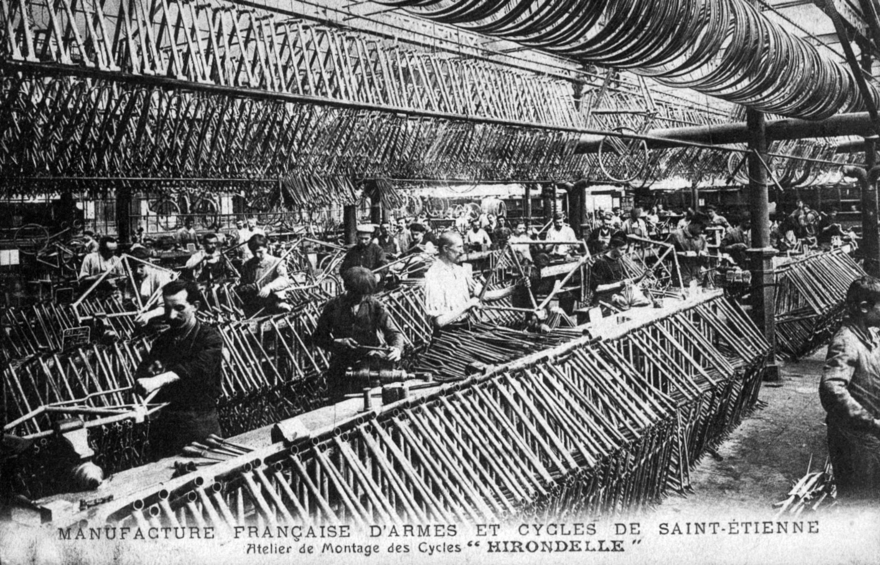 1914 postcard of Manufrance factory, St. Etienne.
The only relation to Le Montagnard is proximity.
https://www.manufrance.fr/historique
---
1984 Le Montagnard
SunRace SR 555 GS rear derailleur (1984) (An arabesque direct clone of the Shimano 600), bullmoose bars by Belleri, biplane forks. 10 speeds.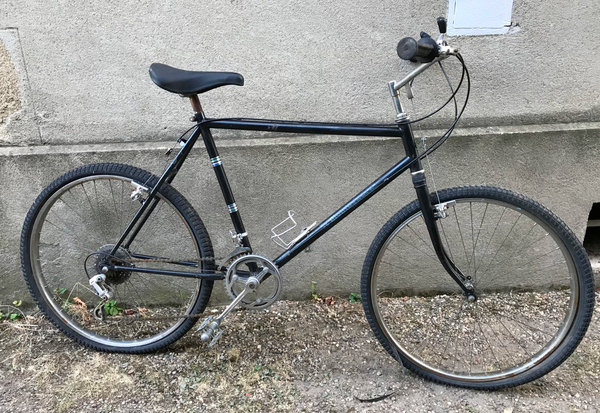 1984 Le Montagnard velocyclo
---
1986 Le Montagnard
1986 date code on the Maillard hubs. Ambrosio rims. Upgraded derailleur and shifters. SR MTE-100 sliding seatpost (1983-85), SunTour XC-II pedals (mid-1980s), bullmoose bars, biplane fork. Ugly welds. Roots front derailleur (orginal name of SunRace, 1970s).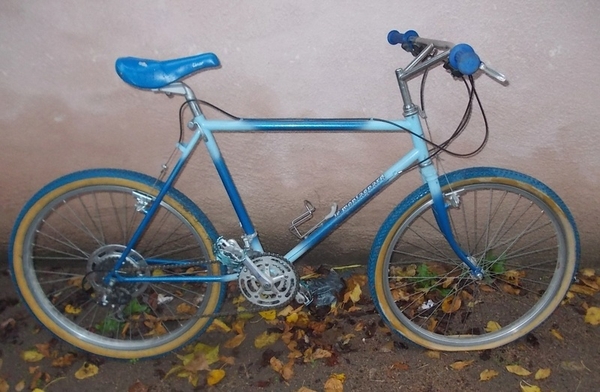 1986 Le Montagnard velovintageagogo
---
1987 Le Montagnard
Unicrown fork. Extra long bullmoose bars. Formos brakes. DNP GX rear derailleur (1985+) and shifters.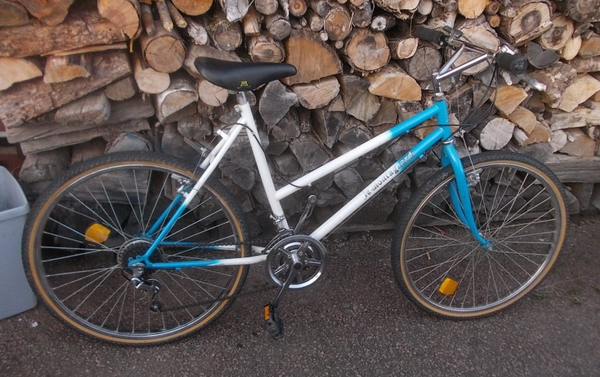 1987 Le Montagnard velovintageagogo
---
1988 Le Montagnard
Shimano Z501-GS (1987-1989), non-tubular (ovalized) handlebars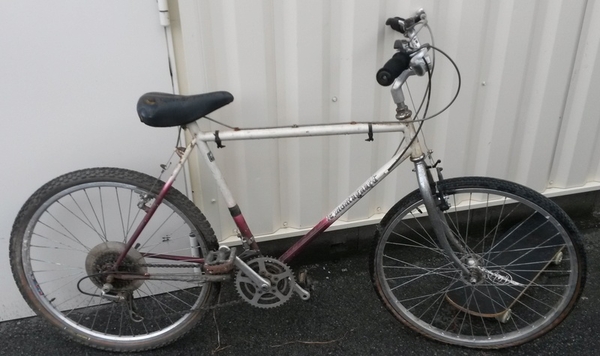 1988 Le Montagnard velovintageagogo
2)
Supermarket is a new, low level below department store. This term was used in French forums describing this bike. Quote: "Ce n'est pas un VTT tres haut de gamme, un truc de super marché."
velovintageagogo
montagnard/start.txt · Last modified: 2022/12/26 13:35 by mtbtimeline
---