Table of Contents
---
Novara
Novara was the private label brand of bicycles for REI, a chain of sporting goods stores, from 1983 → 20161). Until 2021, REI was headquartered in Kent, WA, which is coincidentally also home to the headquarters of Diamondback Bicycles, the early supplier of Novara bicycles 2). It's a coincidence because back in 1983, Diamond Back was in Newbury Park, CA. Did they move closer together on purpose? In mid 80's REI likely had only a dozen locations, increasing to over 165 by 20203).

Starting in 1987, Scot Nicols, of Ibis Cycles designed and produced Novara's Ponderosa mountain bikes.4)

Mary (1909→2017) and Lloyd Anderson (1902→2000)
Founders of REI, in 1946.
nytimes

---
1983 Outback
SunTour Superbe Tech L (1983)5). Front fork bosses supposedly only on 1984s - yet 1984 rear derailleurs were MounTech (82-84.)

This bike is nearly identical to the 1983 Diamond Back Mean Streak, except for the rear derailleur cable guide needed for the Outback's odd SunTour Superbe Tech L6). They even have identical fork bosses, cable guides, and almost the same component sets.

The ParkPre history page states that Junya (Cozy) Yamakoshi, the founder of Diamond Back and Centurion7) designed the early Novara bicycles. Further evidence of the Novara - Diamond Back relationship.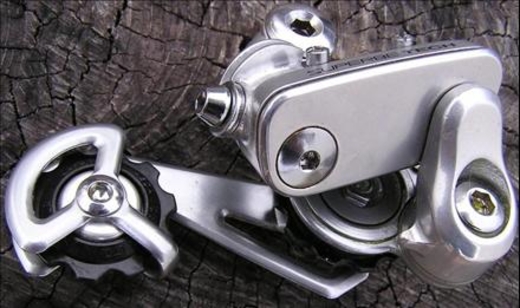 velobase
Another look at SunTour's Superbe. The entire parallelogram is sealed, which is unique amongst all derailleurs, then or since.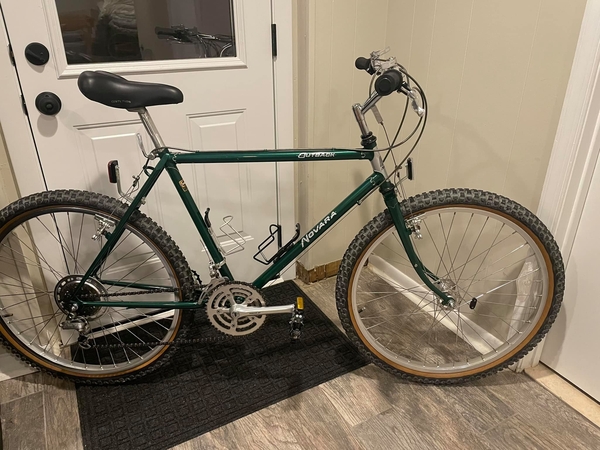 1983 Outback facebook
---
1984 Outback
Looks identical - except for the rear derailleur, the cable guide, seat tube stickers, and missing water bottle cage holes.

1984 Outback facebook
---
1987 Ponderosa
Designed by Scot Nicol, of Ibis Cycles.

Deore derailleurs (87-88), 29.5 pounds, $589. This appears to be identical to the Ibis Avion, which Ibis designed and imported from Japan.

1987 Ponderosa ibiscycles
---
1988 Ponderosa
Fillet brazed! 1988 Ibis Avions remained TIG welded. 8)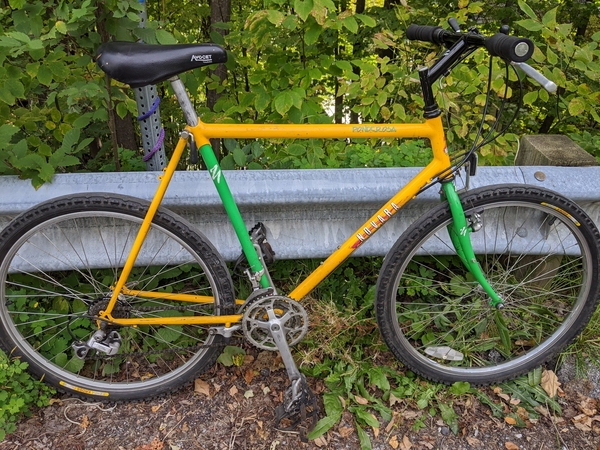 1988 Ponderosa bikeforums
---
1990 Aspen
Shimano Exage, 29 pounds.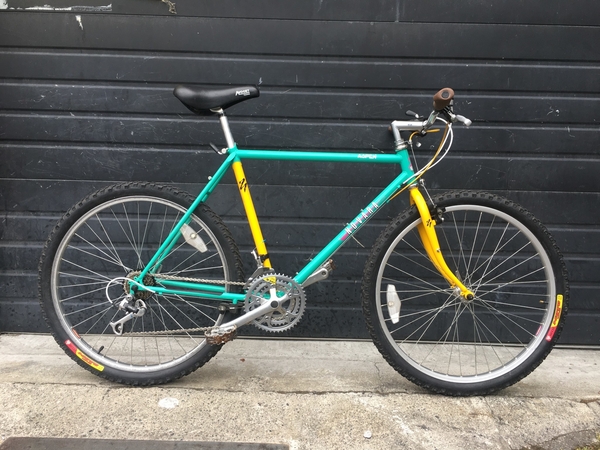 1990 Aspen svipshops
---
1991 Arriba
First gen Shimano Deore LX. The tires don't look very mountain bike like.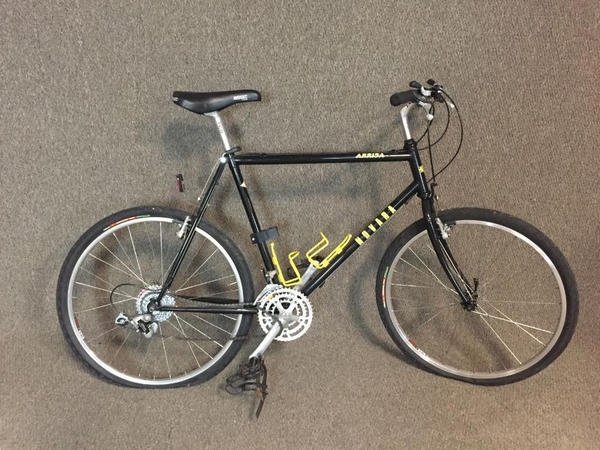 1991 Arriba proxbid
novara/start.txt · Last modified: 2022/01/07 15:42 by mtbtimeline
---