Table of Contents
---
Pinarello
Giovanni Pinarello founded Cicli Pinarello S.p.A. in 1952 in Treviso, Italy1). after a successful road racing career2), Giovanni took his race winnings, opened a small bike shop and started producing high end road racing bikes which have gone on to win more Grand Tours than any other manufacturer, including 16 Tours de France 3). In 2016, Pinarello sold itself to LVMH4) with the Pinarello family will continuing to operate the cycling subsidiary.
Like a fine wine that takes its character from the soil, our bikes get their character from the Bel Paese5), its incredible culture, its stylish sensibilities and its many little idiosyncrasies. Our terroir6) is Treviso, and we wouldn't change that for the world. pinarello.com

It's likely that Pinarello first made MTBs starting in 1985. For many years, Pinarello's catalogs did not sully their beautiful pages with off-road bicycles. Without catalogs, almost all dates are guesses.

Sources: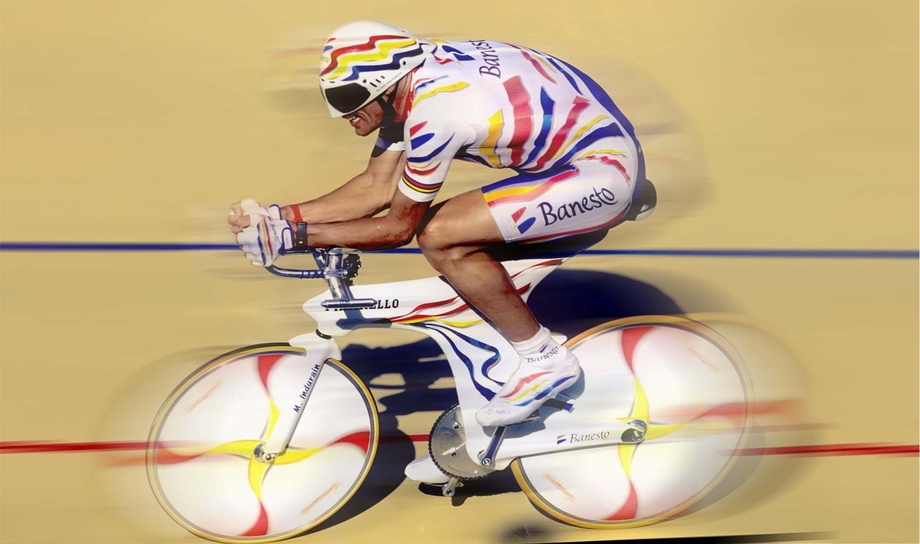 Miguel Induráin, setting the hour record of 53.040km in Bordeaux on 2 September 1994.
pinarello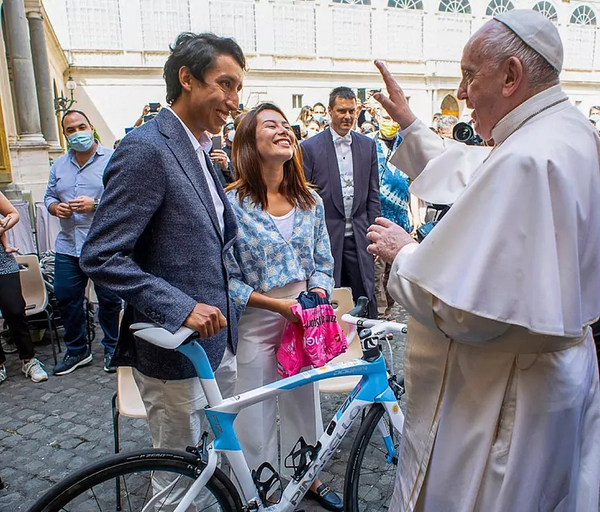 Egan Bernal7) getting his Dogma blessed by the Pope, June 16, 2021.
elmundo.es
---
1985 MTB
Shimano XT v2 M700 (1985-86). Reynolds 501 tubing. SR MTE-100 sliding seatpost (1983-85) SR MTS-100 sling shot stem (1983-86). Almost impossibly clean - repainted?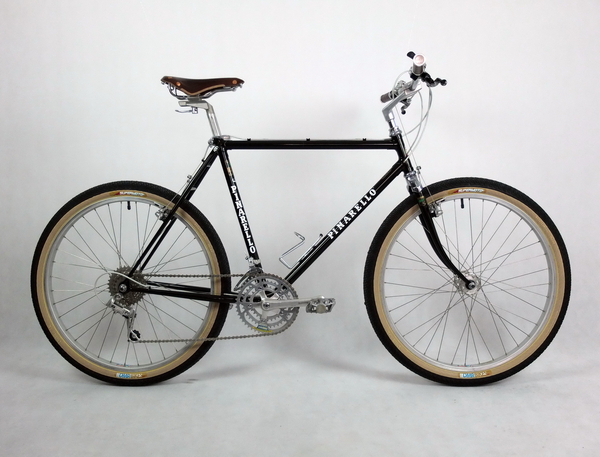 1985 MTB fortressbicycles
---
1986 Olympico
Reynolds 501 tubing. Frame #M156. Upgraded derailleurs. SR MTS-100 sling shot stem (1983-86). SR MTE-100 sliding seatpost (1983-85).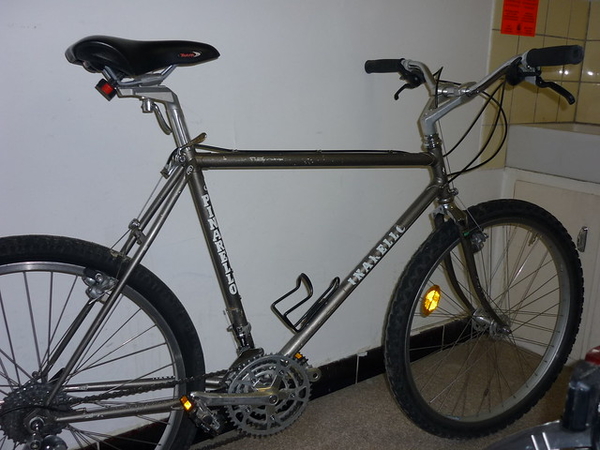 1986 Olympico retrobike
---
1987 Antelao
Shimano XT M730 (1987-88), Columbus tubing.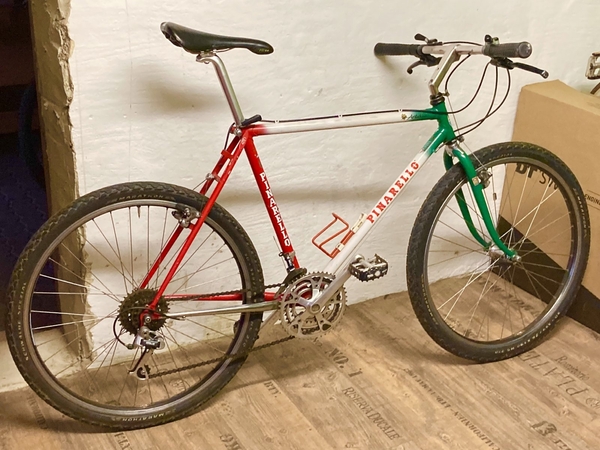 1987 Antelao mtb-news.de
---
1988 MTB
RD-L532 (1987-89), non-original bullmoose bars?, perhaps all rebuilt.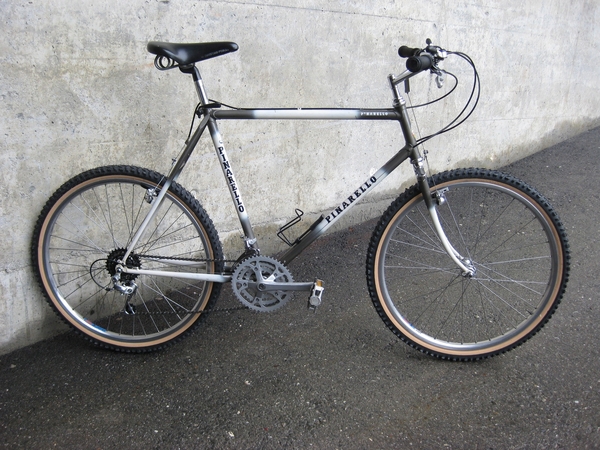 1988 MTB facebook
---
1989 Antelao
Shimano XT M732 (1989).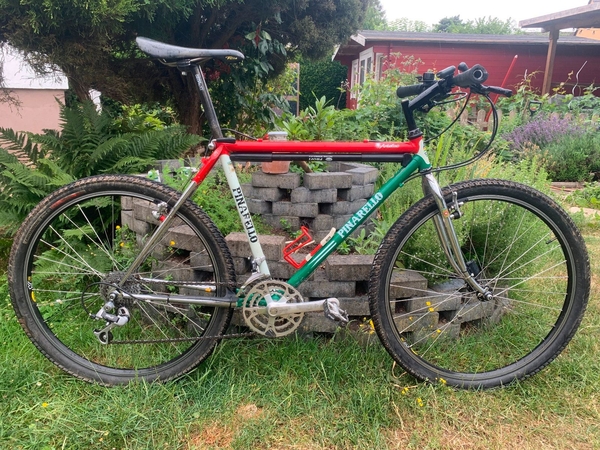 1989 Antelao kleinanzeigen
---
1990 MTB
Off-road touring bike? Three bottle cages, pump peg, weird chain guard, and three spare spokes mounted on left chainstay. Bullmoose bars. Road forks? Campy Euclid derailleurs and mono-planar u-brakes. (1989-91)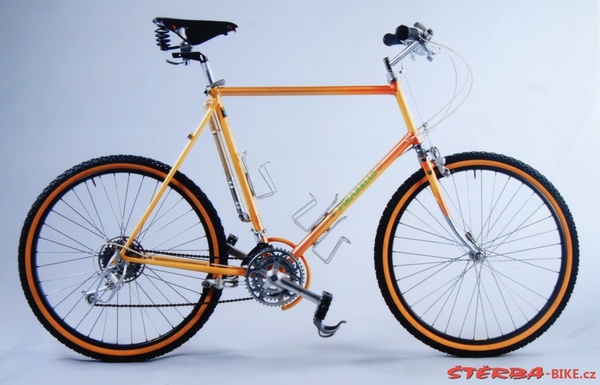 1990 MTB sterba-bike.cz
---
1991 MTB
Shimano LX M550 (1990-92) derailleurs, Exage 500LX cranks (1990-92)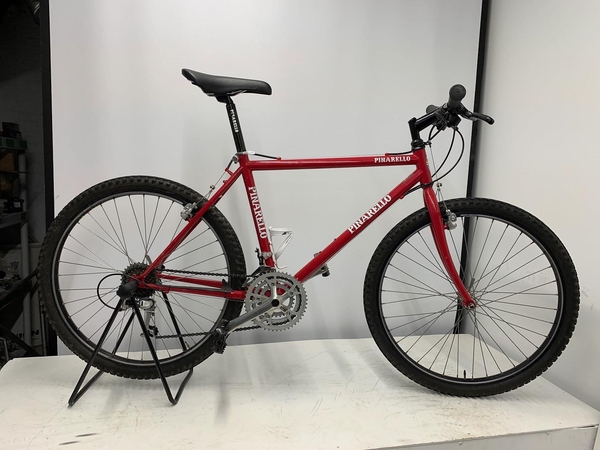 1991 MTB facebook
---
1992 Rombo
Al frame. Campagnolo Record OR full gruppo (1992).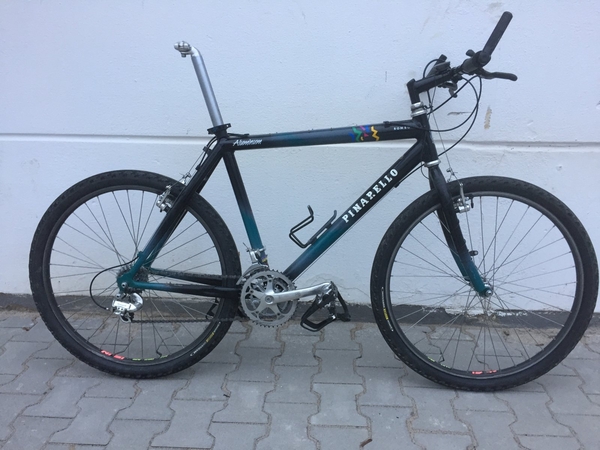 1992 Rombo mtb-news.de
---
1993 Spring
Shimano Exage LT (1993.)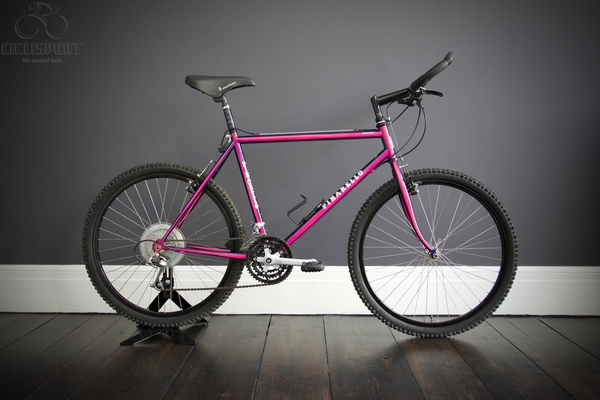 1993 Spring facebook
---
1994 Antelao
Shimano XT M737 (1994-95)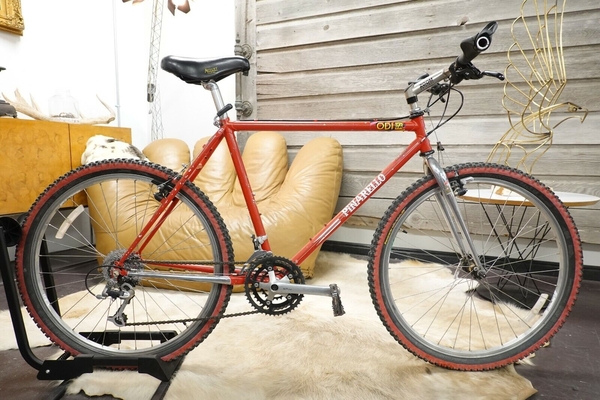 1994 Antelao ebay
pina/start.txt · Last modified: 2023/08/21 20:44 by mtbtimeline
---