Table of Contents
---
Sanwa Bicycles
Wisconsin Cycle Supply was a bike "jobber": a company which imported bikes from Asia and distributed them to retailers through North America. WCS imported complete bikes from Dodsun Bicycle & Machinery of Taiwan and Toya of Japan, and put their own Sanwa brand stickers on them. The completely "unrelated" Sanwa Group of Japan, founded in 1947 by Iue Toshio, originally as a maker of bicycle lamps, was by the mid-80's an enormous conglomerate with $27 billion in revenue. It also owned 200+ subsidiaries including a number of bicycle manufacturers such as Yamaguchi, Sekine, and Katakura. What it didn't own, however, was its own brand name in North America, which was captured early on in 1977 by Wisconsin Cycle Supply of Sheboygan WI.

Dodsun of Taiwan remains a large contract manufacturer of bicycles, historically supplying bikes to Univega, Nishiki, Specialized and many others. They continue to make bicycles today.

Wisconsin Cycle Supply of Sheboygan, WI, was managed by Sharon Behrens, and was likely owned by the Behrens Manufacturing Company of MI. In the mid-80's WCS was purchased by Rite-Way Products of Brea, CA, which was then purchased by GT Bicycles in 1987. After 1986, no branded Sanwa bicycles have appeared and WCS switched to their Timberlin brand of bikes1). Sanwa of Japan appears never to have own-branded a bicycle at any point in time. However, some Sanwa bicycles show up on Japanese auction sites without American shop stickers, but with identical specs to the Wisconsin Cycle Supply bikes.
Sources:


Converting smokers to cyclists, one pack at a time. ebay
---
1983 Land Rover
Shimano Z505 (1983-84), pure rust chain, bullmoose bars, faux biplane fork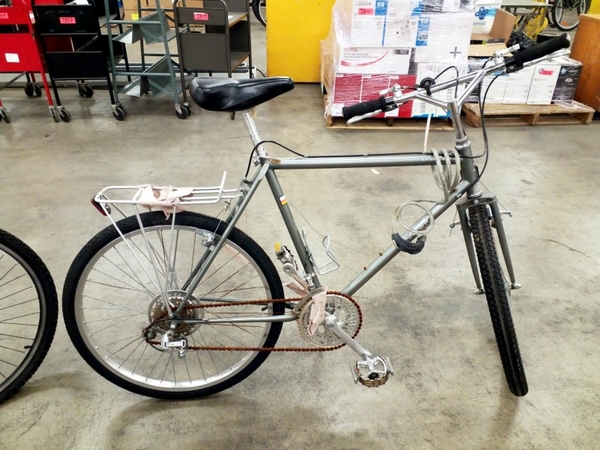 1983 Land Rover illinois.gov
---
1984 Land Rover
18 speeds, Shimano Z503 (1984-89), Shimano Z202 front (1984-88), Slingshot stem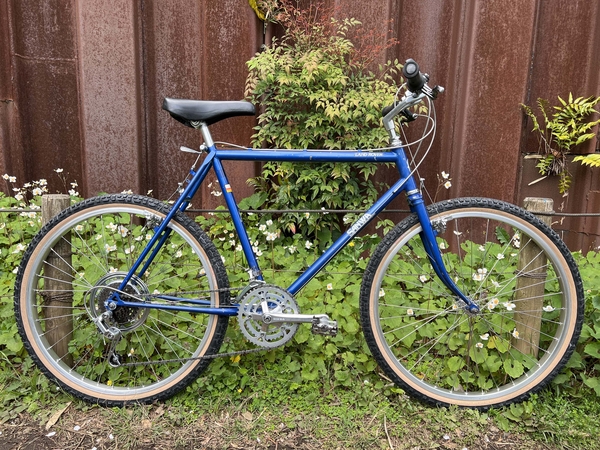 1984 Land Rover gino.shop-pro.jp
---
1985 Commuter
Despite being called a "commuter"2) this is quite a capable mountain bike. It's a bit different frame than the Land Rovers. The #T4A0355 serial number shows that it was made by Toyo, who also supplied GT (owner of Wisconsin Cycle Supply in 1987.) 18 speeds, SunTour XC (1984-86) group throughout, socket fork, made in Japan stickers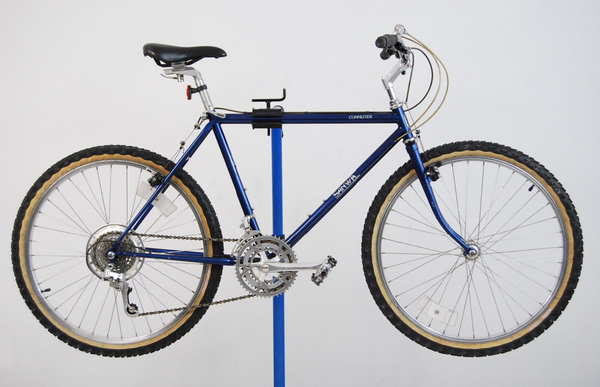 1985 Commuter budgetbicyclectr
---
1986 Land Rover
Now upgraded to 21 speeds, SunTour AG Tech GTL (1986 only version) and cheesy high-rise BMX bars and stem. Same faux biplane and frame details.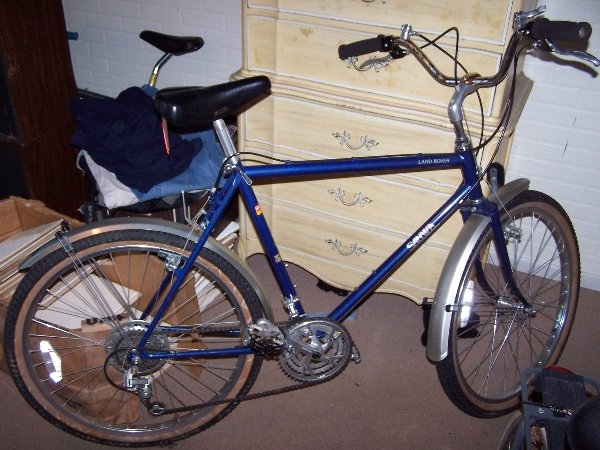 1986 Land Rover motoredbikes
2)
Commuter
is supposedly named after WCS's bank in Asia?
bikeforums
.
sanwa/start.txt · Last modified: 2022/10/26 08:13 by mtbtimeline
---