Table of Contents
---
S&S Headers
S&S was an automobile header manufacturer based out of Newport Beach, CA who branched out into BMX bikes in late 1970's. In 1981 they stopped production altogether 1).
---
1980 S&S Bigfoot 26
In 1980 they started to ship their 26" cruisers with 5 speeds (although the pic has a newer derailleur.) It was not a mt. bike but gearing and knobbies on a BMX was a step in the right direction.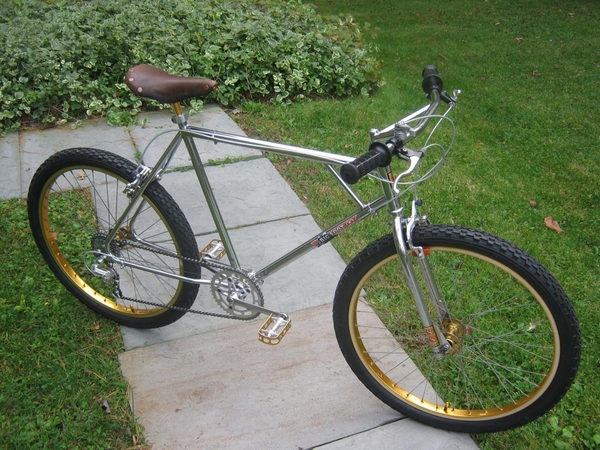 1980 S&S Bigfoot 26 https://bmxmuseum.com/bikes/sands/75040/2
---
Production Notes
[1]. Small numbers from 1980→1981.
sns/start.txt · Last modified: 2021/04/12 11:50 by gchandler
---