Table of Contents
---
"Bicycle Bob" Wilson
Sweetheart Cycle was started by "Bicycle Bob" Wilson in 1981, producing BMX and some mountain bikes before prematurely ending his production in 1984 after being imprisoned on drug charges. John Parker, the founder of Yeti was doing part-time welding for Sweetheart Cycle and took over the business in 1984, keeping the Sweetheart brand until:
"I remember going to make the first couple of bicycles and needed some Campagnolo track dropouts," John says. "I called Campagnolo and Richard Storino goes, 'Hey dude, I have a warehouse full of those things, but be sure to bring a check for $150 because the last time Bob was here he slapped me with some bad paper.' I realized that this was going to start happening all over town." That's when John decided to change the name of the brand to Yeti. freehub, Yeti Roots with John Parker
Greg Dres, right, continued to compete for the Motocruiser team through 1985. 1) 2)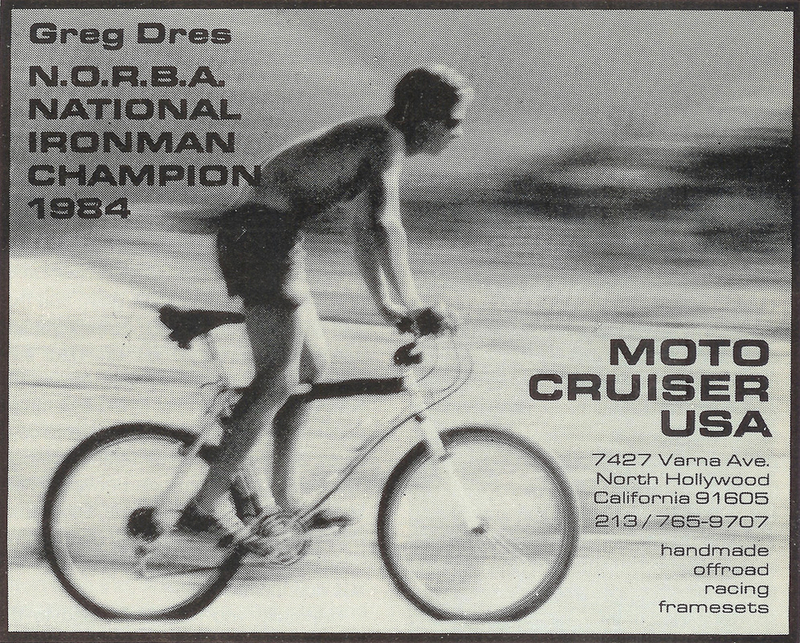 1984 Motocruiser Ad
vintagemtbworkshop
---
1981 Motocruiser
This is very early, and may possibly be a 1982. Note the Yeti stickers:
According the the original owner of the above MC this one was also made in 1981 and was the second one built. Evidently the bike was raced to a victory in the Reseda Sea to Sea race by Aaron Cox. Apparently, John Parker modified the bike in 1984, which would explain why it looks more like a later MC than the camo model. This theory seems to hold up as both bikes have an oversize top tube, both bikes have the above BB cable guide for the front derailleur. However, it's hard to tell whether this was something that Bob only did early on, or if it was a standard feature. I'll go on to show a bike that was purchased in 1984 that also has this cable routing, as well as one that was supposedly purchased in 1982 that has top tube cable routing for the FD. secondspincycles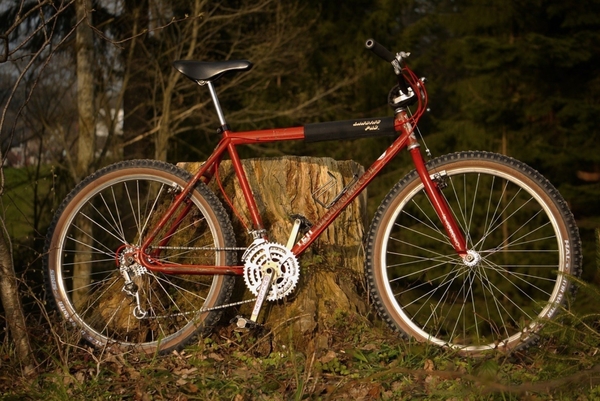 1981 Motocruiser secondspincycles
---
1982 Motocruiser
Possibly a 1981. Rear dropouts hewn from thick steel, full length cables & BMX forks.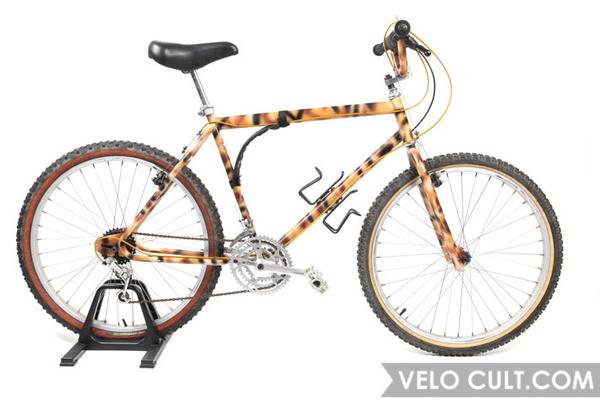 1982 Motocruiser secondspincycles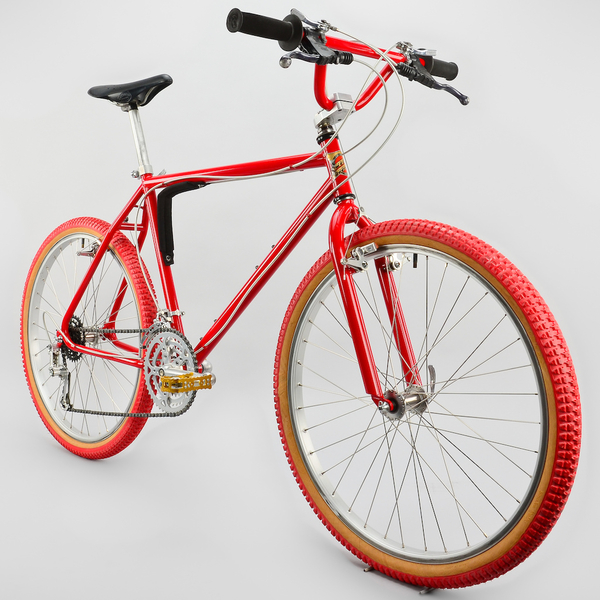 1983 Motocruiser pinkbike
---
1984 Motocruiser
Purchased directly from Lindwall Tool & Die after Bicycle Bob's incarceration. A transitional Sweetheart/Yeti.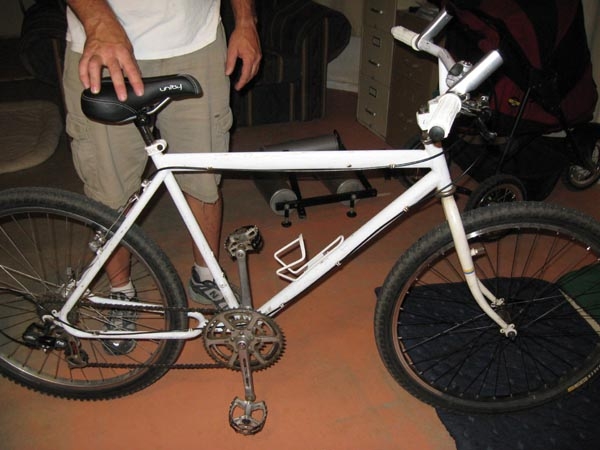 1984 Motocruiser |mtbr
Production Notes
2)
Who sponsored him when Sweeheart Cycle closed shop? Or did he simply keep the old decals on the bike until John Parker made a him a new one for Yeti?
sweetheart/start.txt · Last modified: 2022/07/21 08:15 by mtbtimeline
---