Table of Contents
---
MTB Cycletech
Butch Gaudy founded MTB-Cycletech 1) in 1983 in Bern, Switzerland after living in California just north of Repack and having brought an early mountain bike back into Switzerland. His first MTB was likely made in 1983 by Ferraroli of Switzerland. MTB Cycletech has had various ups and downs, having stopped making bikes at least thrice, perhaps from 1990→1993, 1998→2001 and with its most recent bankruptcy in the spring of 2021. MTB Cycletech resold Klein and Specialized bikes in Switzerland, often with smaller MTB Cycletech stickers. Then in 1994, a year after Butch moved back to Cali, a new wave of MTB Cycletech Shockwave, Shockbuster. and Steelite models appear in Switzerland, made by Easton USA.

There was also a "CycleTech Canada, Ltd" bike company active in the late 80's & 90's, which also used the simple name "Tech" in 1988/9 2). CycleTech Canada also sold many bikes in Europe in the 90's, perhaps during MTB Cycletech's brief absence?

Dating MTB Cycletech bikes has been done via a measure of trusting Butch Gaudy's written notes plus assuming the pictured components can be used to limit the dating. No examples of bikes from 1986-87, nor 1990-93 have been found, hence this timeline will assume that they didn't exist. MTB Cycletech did have a racing team during this period, and they often rode other brands with some extra stickers, including Klein and MCR.
Resources: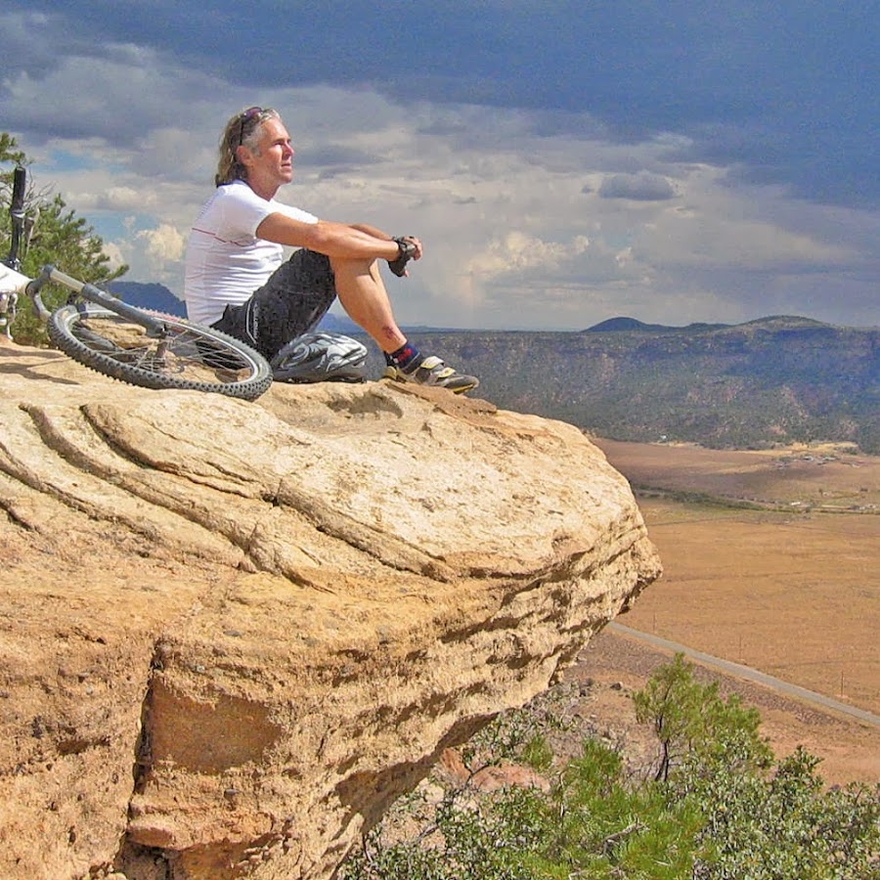 Butch Gaudy 2004, Gooseberry Mt, Nevada, USA, youtube
---
1983
Possible 1983 pic from a magazine retrospective on MTB Cycletech. Lugged frame likely made by Ferraroli. Deore XT v1 (1982-84).

1983 oldschoolracing.ch
---
1984
Labeled as an 1984 Apache Touring on Butch Gaudy's Flickr stream, which is probably mislabeled, as there is also an 1984 Apache Touring which is actually a touring/road bike. Shimano Deore XT M700 Super Plate (1984-5), FC-6206? crankset (1984-87).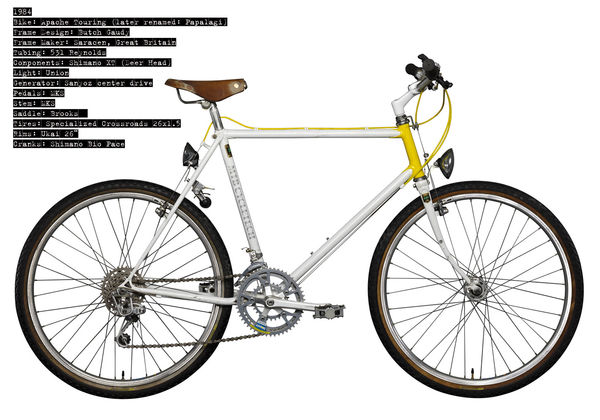 1984 flickr
---
1985
Serial #50. Frame made by Alain Ferraroli. EDCO rear derailleur, which appears to be a re-branded Sachs Huret New Success touring (42T capacity, 1985-88). It's listed as an 1984, which doesn't match the components.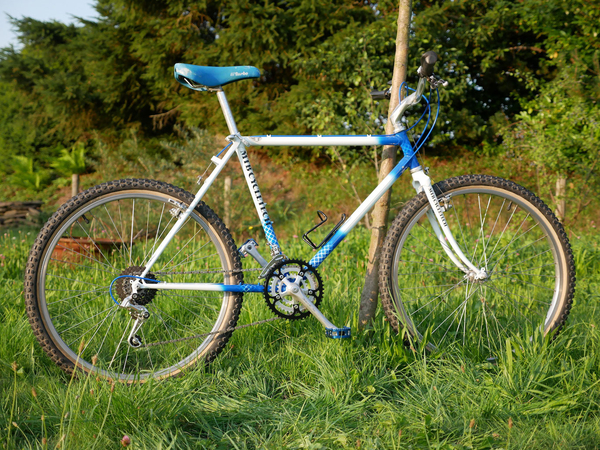 1985 oldschoolracing.ch
---
1988
Shimano Deore M732 (1987-88). Aluminum frame, possibly rebuilt. Is this a rebranded Klein? Except that the chainstays and other frame details differ. Beautifully made.
---
1989
Frame fillet brazed by Peter Schild. Full XT gruppo, electroplated with copper. Butch Gaudy's personal bike.

1989 oldschoolracing.ch
---
MTB Cycletech Opium ad, 2007
She's chosen the MTB Cycletech Shockbuster Race while he's settled in with Winnie the Pooh. See both: flickr and retoandreoli.ch.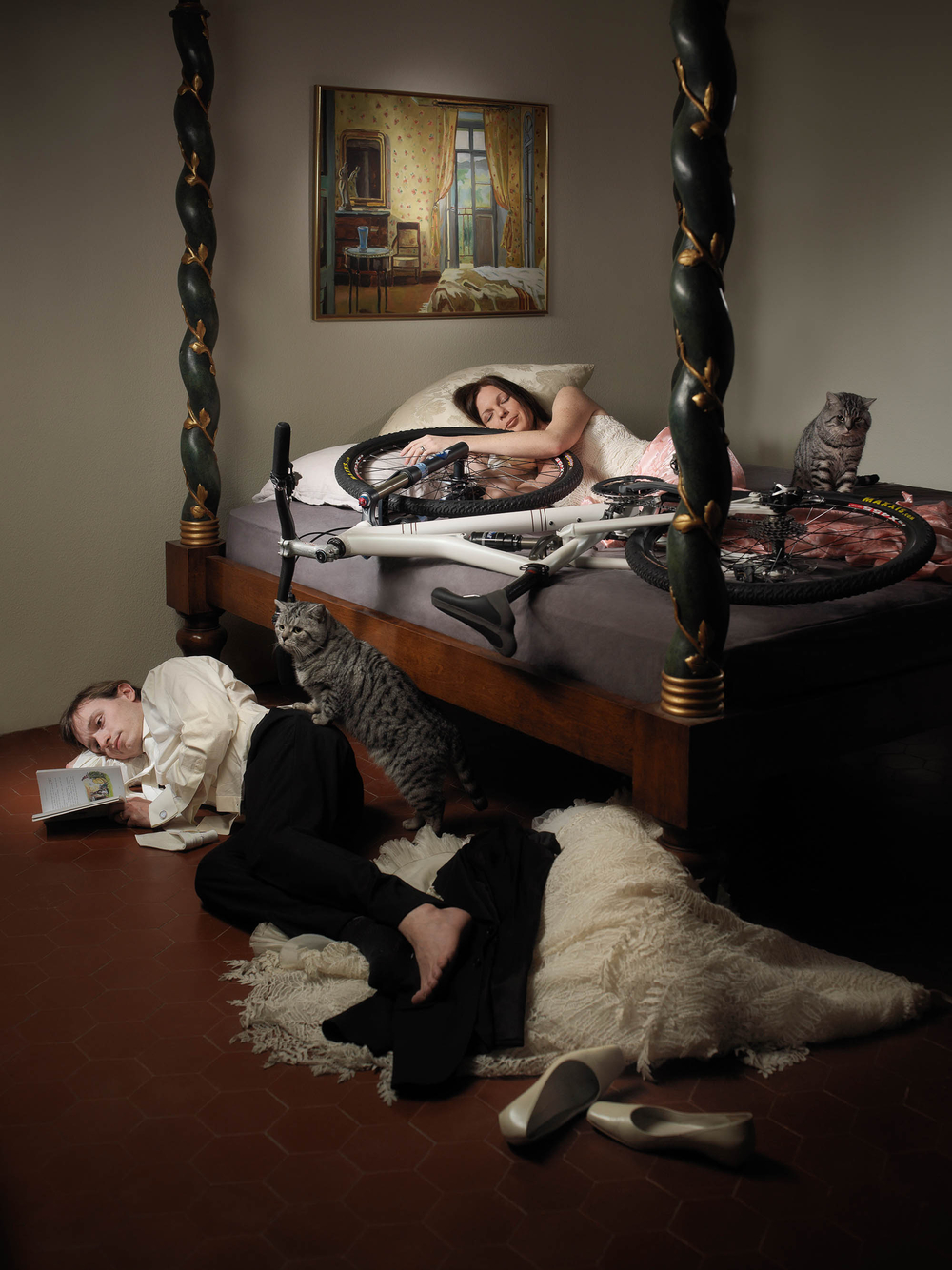 2007 Opium ad, photo by Reto Andreoli.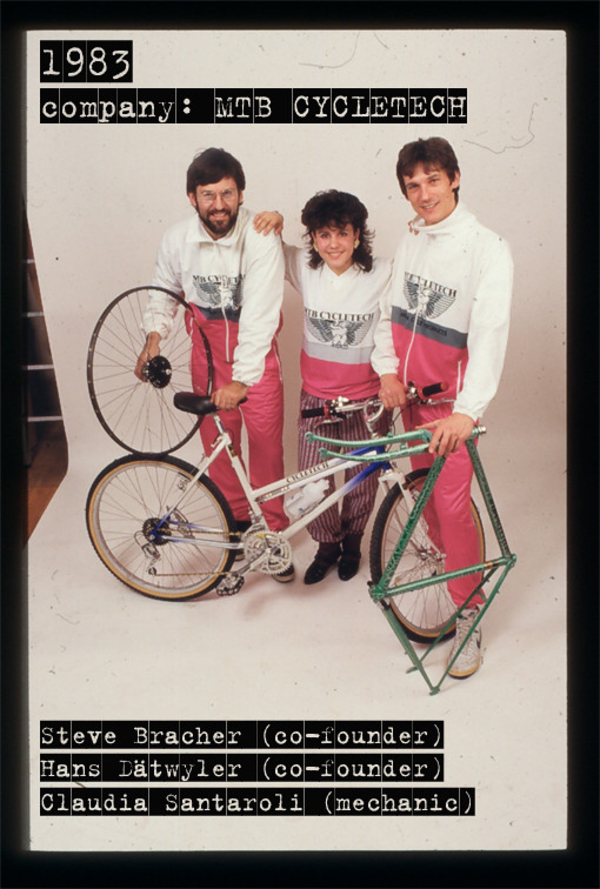 Original MTB Cycletech staff flickr
1)
Along with Stefan Bracher, Hans Dätwyler and Tamara Zysset. Butch had just returned with Tamara from operating the Double B Mototel in Cazadero, CA in the late 70's and early 80's.
2)
See
isde.canada
, which lists Mongoose as being an investor in CycleTech, Canada.
cycletech/start.txt · Last modified: 2022/12/06 16:20 by mtbtimeline
---