---
Disc Brakes
Shimano introduced mass produced, cheap, disc brakes in 1972 with the Shimano B 700, followed a year later, in 1973, with the hydraulic B900 - and then many other manufacturers jumped on board. Unfortunately, they were usually placed with low end, department store bikes, and hence never rose above obscurity and respectability.

Mountain Cross Racing were far ahead of the curve in using the best technology for their downhill machines. The example below was made by Victor Vincente of America with Brian Skinner in 1983. Later MCRs lost weight, became refined and successful at winning downhill races. Despite their success on the race course, few Descenders were made.

Despite MCR's limited early success, it would be another six years before Mountain Cycle made the first mountain bike specific disc brakes in 1989. Other mountain disc brake makers soon followed: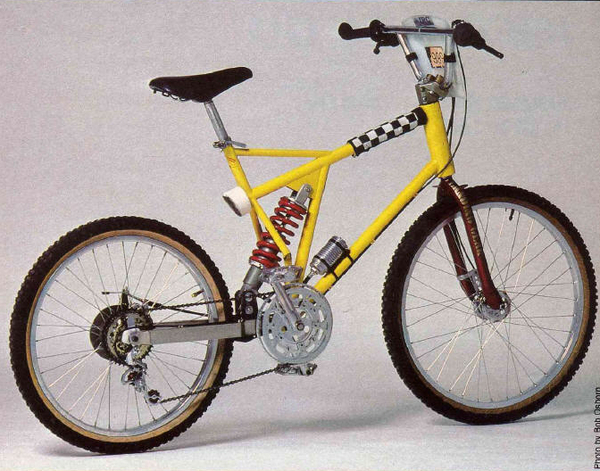 1983 MCR Skinner Descender mombat
Rear disc brakes only, with cantilever fronts.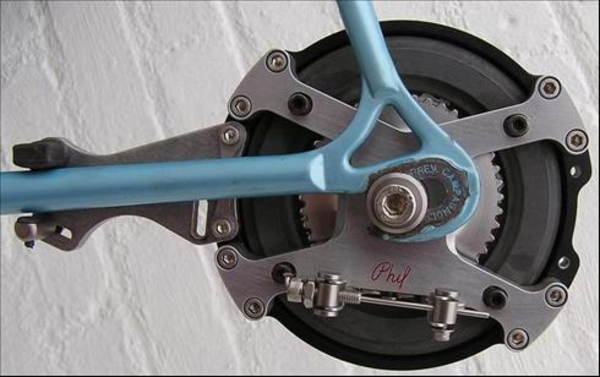 1980 Phil Wood Disc Brakes bikeforums
Disc brake overkill for a mountain bike. Appearances were deceptive, as they are actually a tandem drag brake - but they look like they work!1)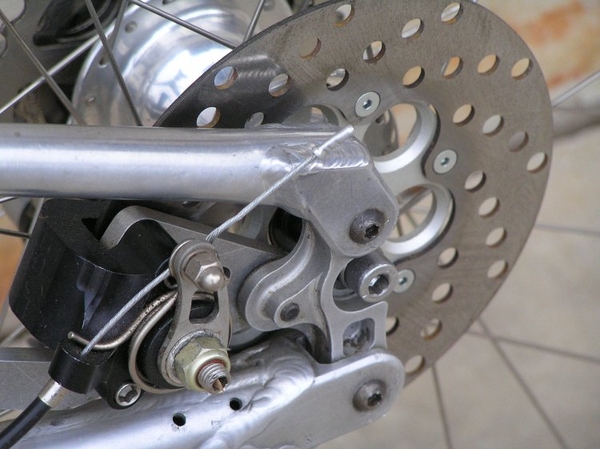 1991 Hope Disc Brakes mombat
Disc brakes from a full-suspension 1991 Fisher RS-12)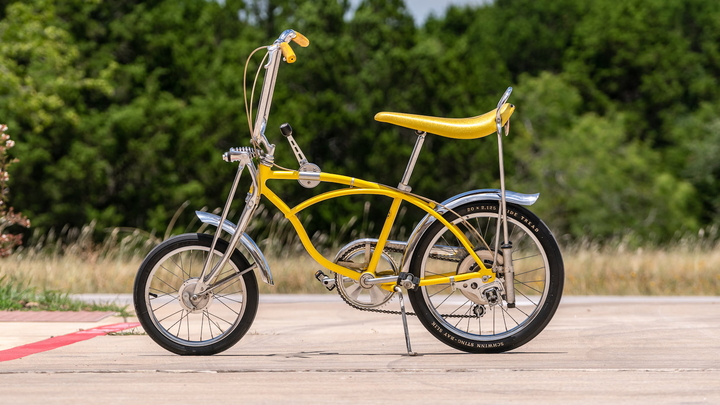 1973 Schwinn Lemon Peeler mecum
Five speed stick shift, front suspension and Schwinn rear disc brakes.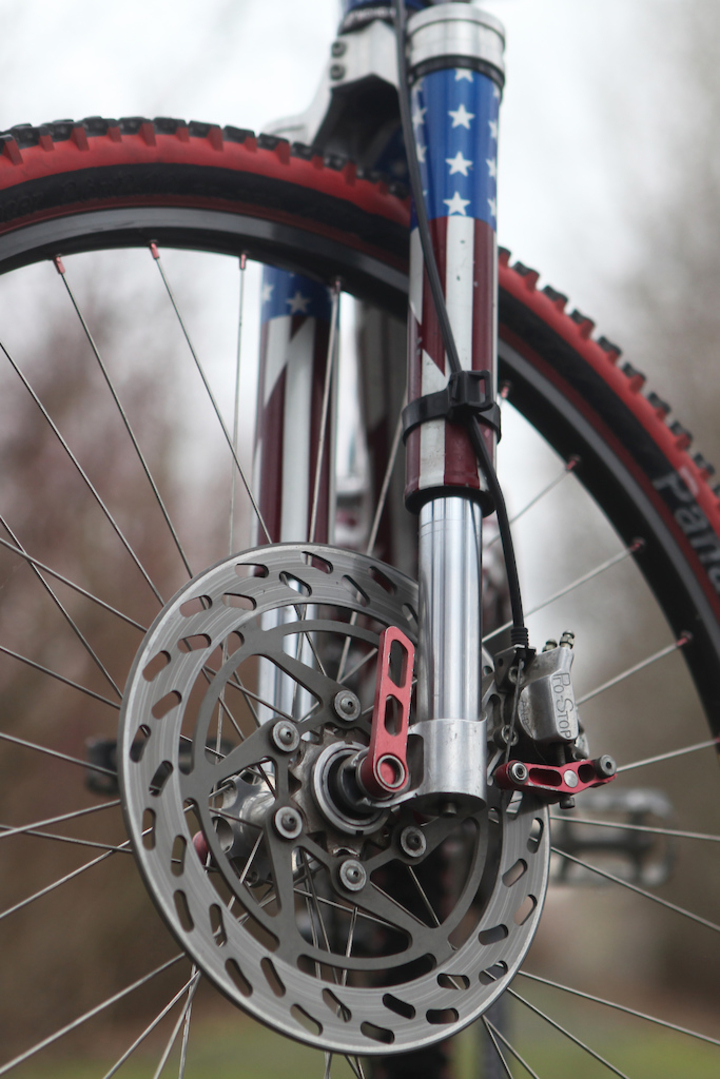 1991 Mountain Cycle Pro Stop pinkbike
In 1989, Mountain Cycle made perhaps the first disc brakes specific to mountain biking: the Pro-Stop cable actuated hydraulic disc brakes mated to their Suspenders inverted fork.


1993 Formula Standard rideformula
The first fully hydraulic mountain bike disc brakes.
tech/disc.txt · Last modified: 2022/01/04 09:58 by mtbtimeline
---