Table of Contents
---
Gecko Cycles
Gecko Cycles was started in 1983 by Ken Beach in Santa Barbara, CA. In the early 80's Ken worked for Richard Cunningham, Chris King, and later for Lennard Zinn in the 90's producing frames and custom components for all. Starting in 1979 Ken raced downhill in local races, including many organized by Victor Vincente of America, whose mountain bikes Ken often raced upon. All Geckos were fillet brazed and carefully filed. Except for the "Y File It" model, which was simply brazed. The Gecko brand was created after Ken produced perhaps 10 bikes using a "KB" head badge.

Ken Beach welded, painted, assembled and sold all bicycles by himself, without assistance.
I did have a go at hiring a few people, but the quality was too hard to maintain. No one lasted more than a week or two at the most. To this day I still do all the work my self and in house. The highest quality is assured when you get a product from Gecko Cycles. Ken Beach http://geckocycles.com/about.htm
Ken's first bikes were simply called Ken Beach's with his Slickrock model appearing in 1984. Pics of earlier Ken Beach bikes exist, but no decent drive-side shots without a rider.
Sources: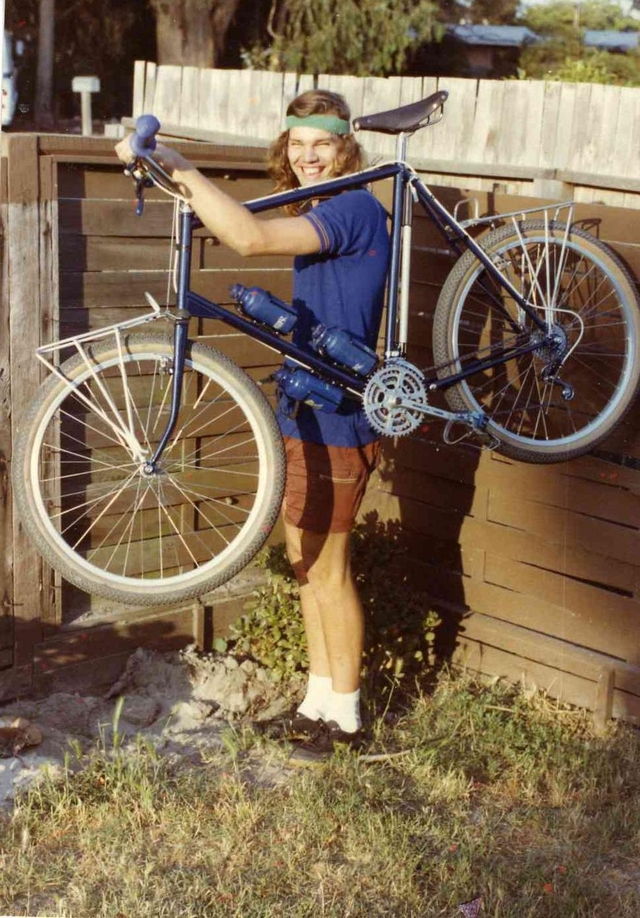 Ken Beach, ca. 1982, with a 1981 VVA-26. Gecko Cycles
---
1984 Slickrock
Slickrock #7, pre-Gecko. Moots mounts, "root beer brown", updated components. This was Todd Campbell's personal bike, his 2nd Slickrock.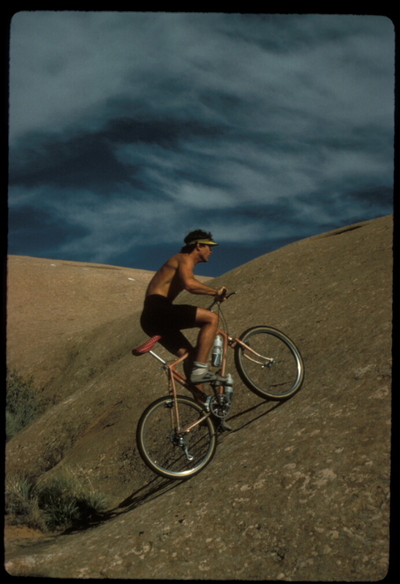 Todd Campbell on the "Brass Barbell," the first Ken Beach MTB, a Slickrock, pre-Gecko, ca 1983. mtbr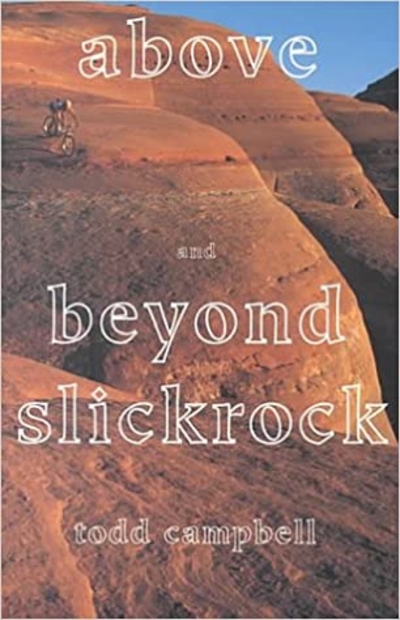 Above and Beyond Slickrock, by Todd Campbell amazon
---
1986 Plainwrap
Before Y File Its were debuted in 1987, Ken built a few Plainwraps as a lower end Gecko. However, the components look more recent.
---
1987 Y File It
Smoke paint job burned with a torch.
As for the smoke paint job, I used the torch. I painted well over 300 frames with smoke. I got the idea from a Mountain Goat frame in the early 80's. This one is a bit opaque. It took me many hours to figure out so that it was darker. Ken Beach, mtbr
---
1988 Y-File-It
Shimano XT M730 (1987-88), Biopace rings, Haro long stem. Custom made for Ken's mother-in-law.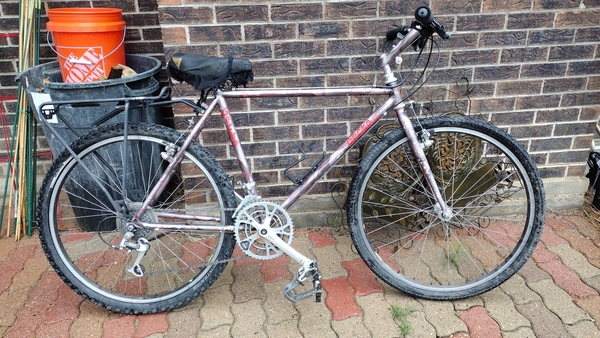 1988 Y-File-It
Photo by Ken Beach, facebook
---
1989 Slickrock
The last bike customized for riding at Slickrock, UT. Extra high bottom bracket, IRD Rotary brake, shaved Suntour pedals, Cook cranks, smooth tires for sandstone traction. Four water bottle cages for desert heat. SunTour XC derailleurs.
---
1990 Y File It
More like 89-91. Sorry to chime in. This is one of Velo Pro's 3 frames that he had in the basement of his shop that got lost. It used to have XT components from Haro's. Ken Beach mtbr
---
1991 Genesis
From a review by Mountain Bike Action, May 1991. The Genesis was MBA's most innovative bike of the year in both 1989 and 1991.
---
1993 Genesis
Completely restored. Elevated chainstay. Possibly a later frame. The builder claims it's a 1991 but Ken Beach thinks it's later. SunTour XC Pro group set.


Beautiful cable routing facebook
gecko/start.txt · Last modified: 2023/06/23 10:49 by mtbtimeline
---