Table of Contents
---
Huffy Overview
In 1892, the Davis Sewing Machine Company, owned by George P. Huffman, started making bicycles in Dayton, Ohio. In 1977 the company changed its name to Huffy and reached sales of 2 million bicycles per year, mostly made in the USA. By 2006, they sold their 100 millionth bicycle and they were, for nearly 30 years, the largest bike brand in the Free World. 1) 2)

Despite Huffy's dominant popularity, their entry level reputation has made them the pariah of collectors. So much so that information on vintage Huffys 3) is nearly non-existent. There are no on-line catalogs of the 1980's era. People don't proudly post nostalgic pictures with their Huffy mountain bikes. 4) Thus tracking down Huffy mountain bike history has proven frustratingly elusive.

Of course not all Huffy's were bad. They supplied bikes for two Olympic teams, winning five medals. Greg LeMond's 7-Eleven Tour de France winning team used them. They advanced techniques in carbon fiber frames. All of which wasn't enough to rehabilitate their reputation, showing that brand is more important that what you actually deliver.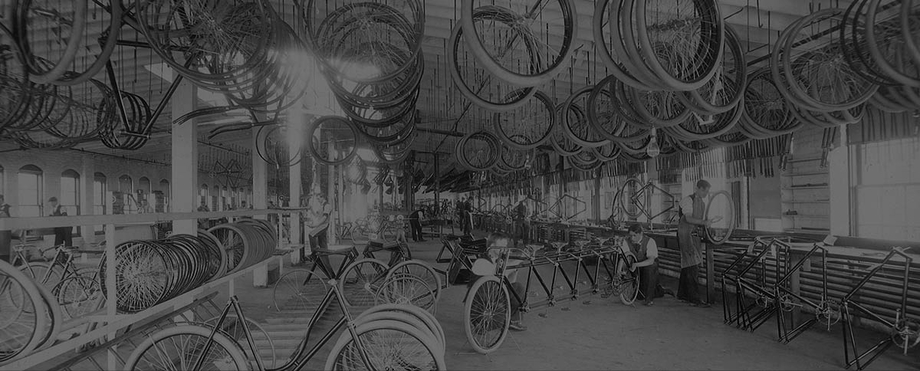 Early Huffy engineers being paid by the saddle.
huffybikes
---
1983 Huffy Scout?
The claimed date on this bicycle is dubious, as there are no catalogs nor ads which can prove Huffy making "all terrain bicycles" before 1984. It seems unlikely that such a large bike manufacturer would wait until 1984 before adding lower gears to one of their cruisers. But, until any 1983 catalogs show up (no one seems to have bothered to save any,) 1984 will remain as the start date on the timeline.

The non-drive side view of this unauthenticated Scout doesn't give much clue as to it's capabilities. One piece cranks, bolt on rims, flying rear derailleur cable (not original), 10? high geared speeds, faux fat tires and bullmoose bars: feels authentically typical for 1983.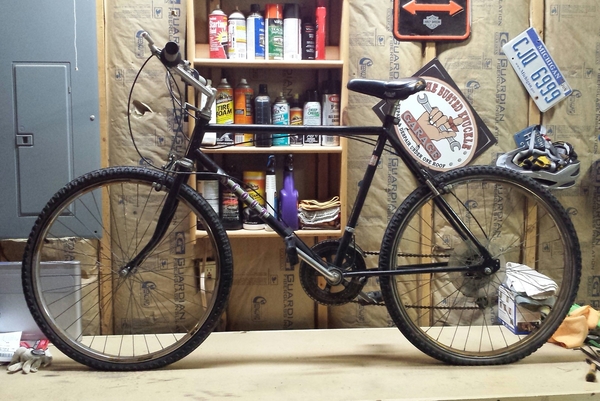 1983 Huffy Scout? vitalmtb
---
1984 Bull Cruiser
The components look more primitive than the Scout, implying the Scout came later. "Bull" probably is a nod to Huffy's first use of Ritchey's bullmoose designed handlebars.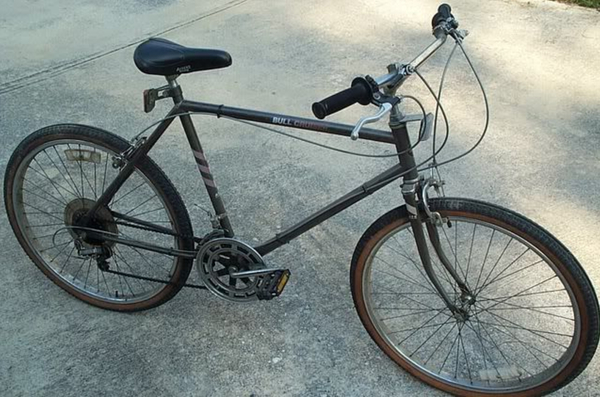 1984 Bull Cruiser bikeforums
---
1985 Huffy Scout
Huffy wouldn't use up its supply of bullmoose bars until the end of 1986 6). The tall gearing still "disqualifies" it from being a true mountain bike, but being the "free world's largest bike manufacturer," it's significant that they were missing the boat by this late date. Or perhaps they weren't missing anything and were actually very early adopters? Huffy was making and distributing American made Raleighs starting in 1982, including some very interesting mountain bikes, such as the 1982 Trail Rider which was a clone of the 1978 Breezer Series I. The next year Raleigh was making a 650B Grand Mesa, showing clever innovation within tight budget constraints.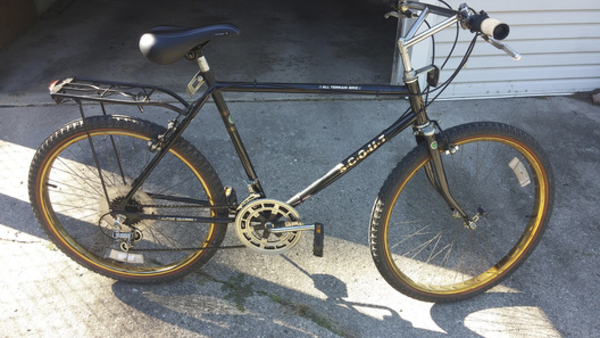 1985 Huffy Scout bikeforums
---
1986 Bull Cruiser
SunTour rear (Honor, pre-1985).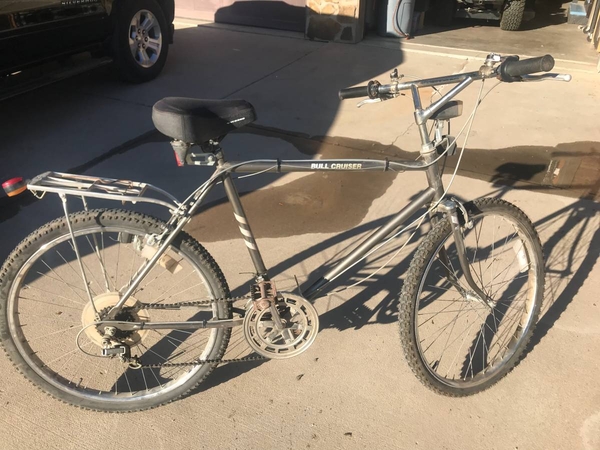 1986 Bull Cruiser craigslist
---
1988 Scout
Shimano RD-TY20 (1988-89) SunTour rear (Honor, pre-1985).

1988 Scout invaluable
---
1990 White Heat
24" wheels, same specs as the 1990 JC Penney catalog: "ATB frame", "ATB resin le vers" & "hand guards".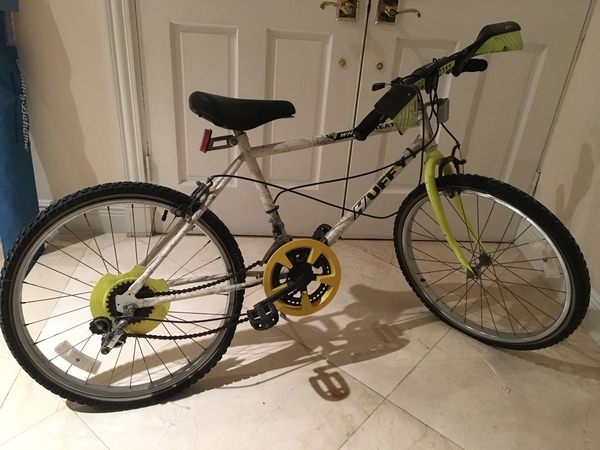 1990 White Heat offerup
---
1991 Timberwolf
Shimano rd-ty20gs (1990-92). Shares the same model name as the 1984-88 Ritchey.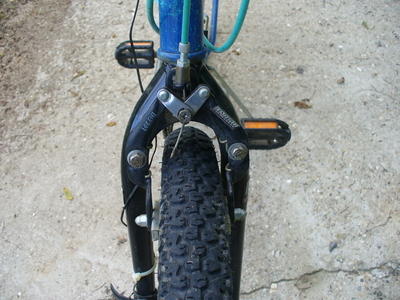 Interesting Lee Chi Centerpull brakes.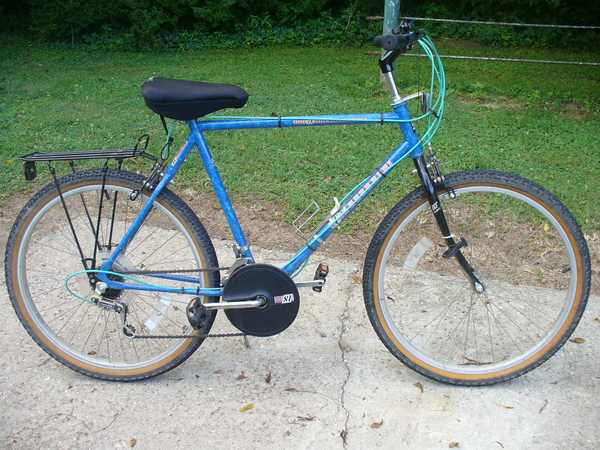 1991 Timberwolf ratrodbikes
---
1992 Cross Wind
Tourney clones (Falcon? Excel? DNP?)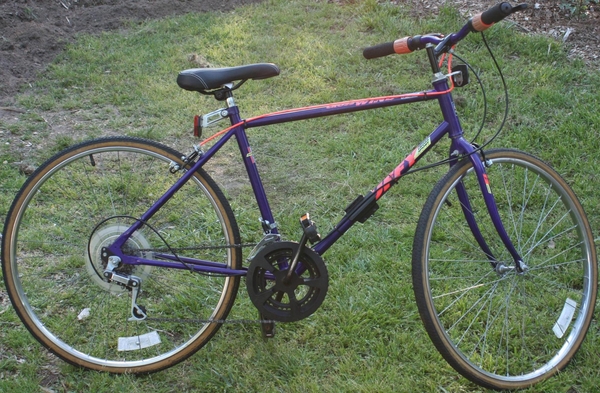 1992 Cross Wind editorialelpirata
Production Notes
[1]. With overall production of 2,000,000 bikes/year, presumably some effort was devoted to the new All Terrain Bikes. But apparently not….

huffy/start.txt · Last modified: 2023/01/17 20:43 by mtbtimeline
---