Table of Contents
---
3Rensho Bicycles
3Rensho 1) was started by Yoshi Konno in 1975 in Abiko, Japan and had great success building professional Keirin racing frames. By 1984 they were producing 1500 racing frames per year. In 1980 3Rensho started building many of the early Specialized road bikes and possibly had a hand in creating the first 1981 Stumpjumper.
I designed the Sequoia, Allez, Expedition and Stumpjumper frames. Mike Sinyard and I spent 4 weeks in Japan setting up production. Yes Yoshi Konno built some of the Allezs and Sequoias and they were beautiful frames. Tim Neenan, LightHouse Cycles, roadbikereview
His first mountain bikes appeared in 1983 and all show innovative, experimental design and detailed craftsmanship, such as steel shoulder straps, triple and quadruple triangles, early disc brake usage 2) and custom tubing and lugs.

3Rensho catalogs show only racing frames as that was their focus. This fact, plus that most 3Rensho mountain bikes were sold as bare frames and the habit of people to rebuild their bikes have caused the dating of these frames to be mostly guess work. When available, the originally cited dates will be trusted. There are no model names for any of the 3Rensho mountain bikes.

Sources: theradavist, classicrendezvous, loosebearings, yellowjersey.
Frame Detail Gallery
Some frame details from road and mountain 3Rensho bikes.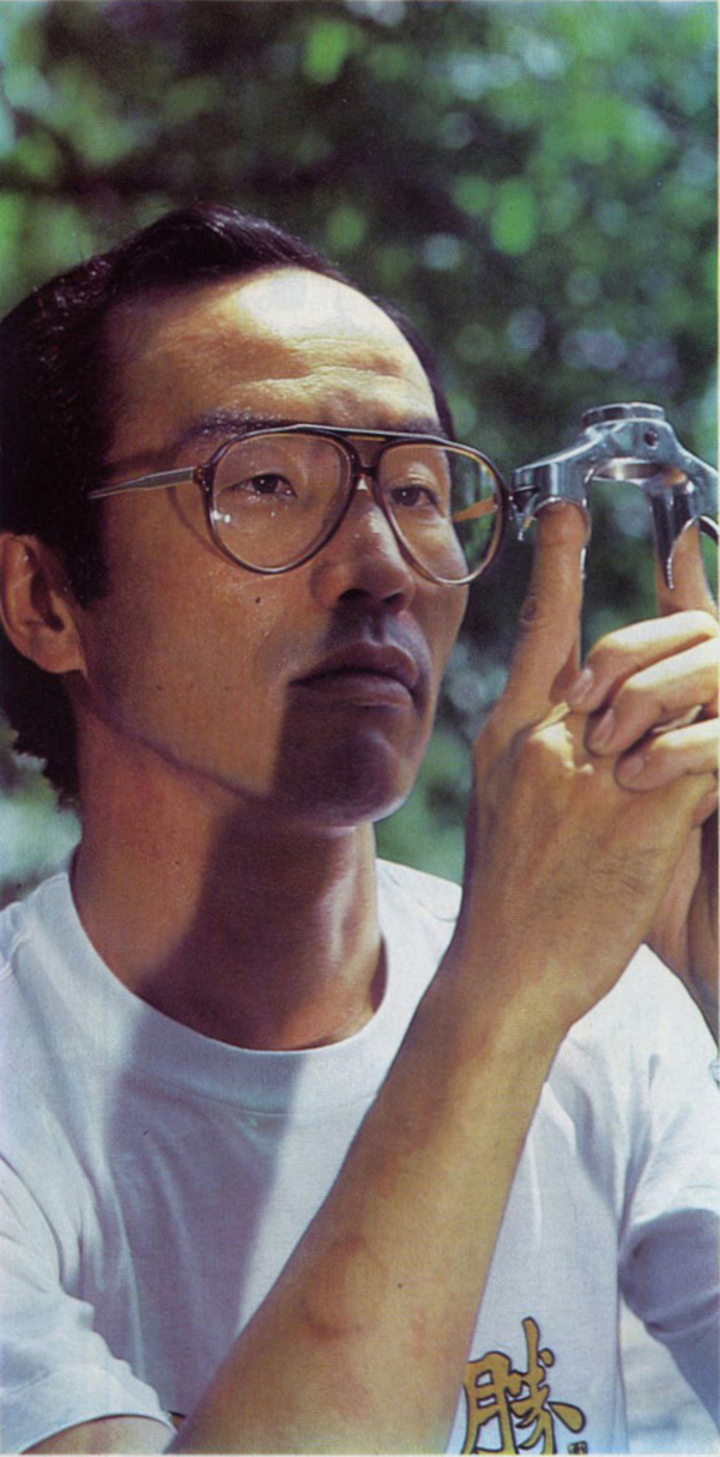 Yoshi Konno, Dec 1984 Winning magazine theradavist
---
1983
Weird shoulder strap (see Lotus steel shoulder strap). This frame was shown at the 1983 Anaheim trade show. Mix of fillet brazing and lugs.

1983 mtbr
---
1984 Prototype
This prototype doesn't appear on the timeline as it was not offered for sale. It's historically influential and should be documented.

Prototype front suspension with dual Shimano disc brakes. Denise Caramagno posing with 3Rensho's Masahiko Makino, while on a scouting mission in Japan with Charlie Kelly, Tom Ritchey and Dale Stetina.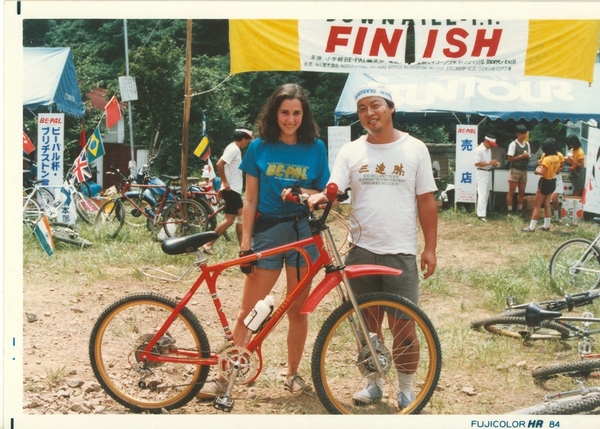 1984 Prototype mtbr
---
1985
The date is a guess based upon the frame & stickers. But if the components and splayed drop bars are original, then 1988 would be more correct.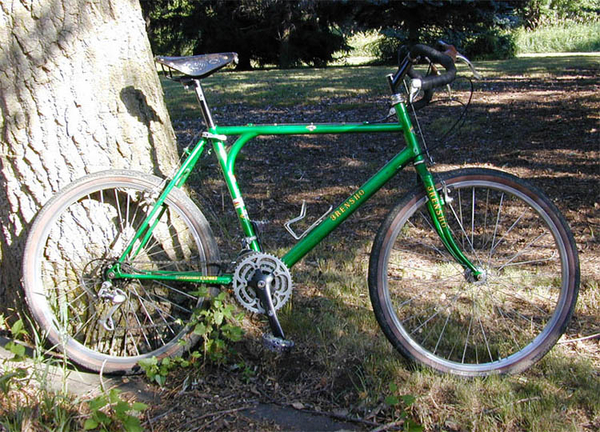 1985 mtbr
---
1987
Four triangles! Rebuilt, non-original yet period correct 1987 Shimano Deore XT.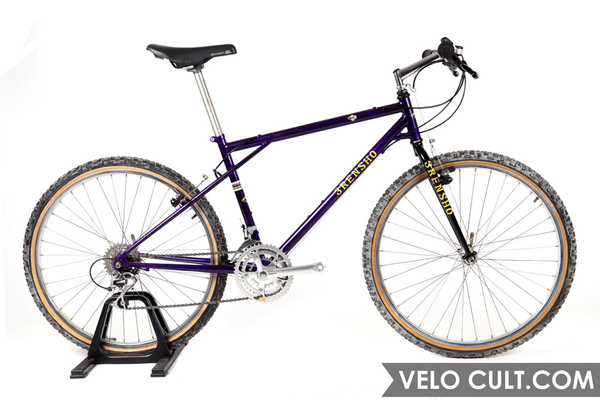 1987 velocult
---
1989
Elevated chainstay. Originally spec'd with Shimano Deore Mountain LX (1989).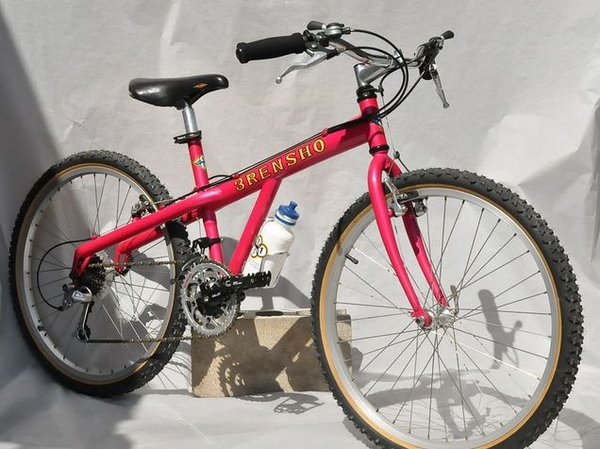 1989 mtbr
---
1990
This is a Sakae Litage frame with 3Rensho stickers, sold by 3Rensho in 1990. Internal cabling, composite, bonded Al frame. Updated Deore LX from 2010's. Other examples come with Deore XT MT-735 (1989-91). Not really a 3Rensho - but it's a nice & interesting frame which is also seen on the 1991 BH Supra Litage Sakae.
---
1991
Elevated chainstay. Deore DX (1990-93)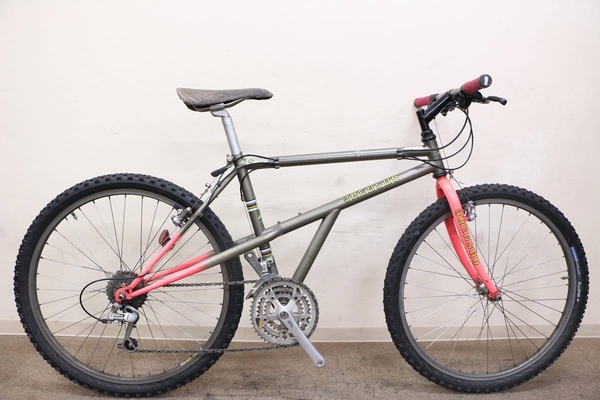 1991 dejapan
1)
3Rensho is pronounced "san rensho", meaning three victories, referring to the rare Keirin accomplishment of winning the qualifier, semi-final and final on three consecutive days of racing.
2)
3Rensho may have been the first to create a suspended mountain bike with disc brakes fore and aft. See:
disc brake technology
.
3rensho/start.txt · Last modified: 2022/03/23 16:30 by mtbtimeline
---